Chicy Shannon
It used to be little more than a toilet stop on the way to other destinations but now Shannon's chic shops are attracting women from the nearby and much larger towns of Palmerston North, Levin and… Read more Audio
It used to be little more than a toilet stop on the way to other destinations but now Shannon's chic shops are attracting women from the nearby and much larger towns of Palmerston North, Levin and even Napier.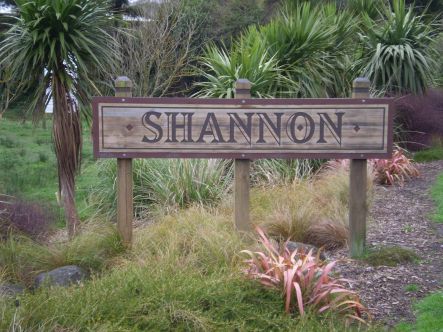 Several locals saw the potential of Shannon years ago. For example, Helen Pratt set up her hand-made women's underwear shop 'Nannas Knickers' and has never looked back.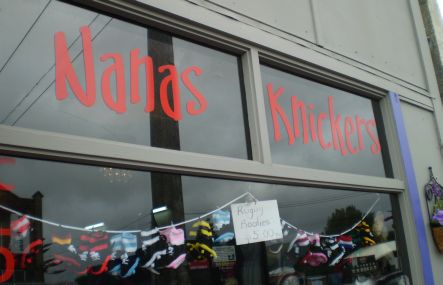 But the big leap forward came when former nurse Suzie Johnson swept into town with a master plan to convert Shannon into the 'funkiest small town in New Zealand'. 18, 000 vehicles a day pass through Shannon, the trick was to make them stop. Suzie's eye-catching shops, including 'Get Frocked' on the main drag, all established over the last three and a half years, became the bait that filled the car parks.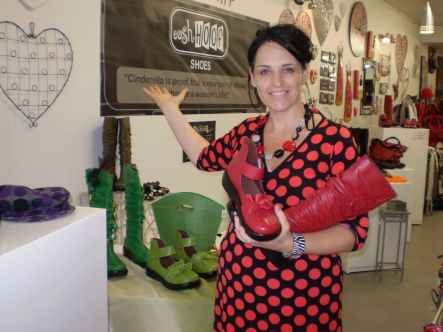 Suzie Johnson
Suzie is a powerhouse but with a family of five young children to look after, she couldn't have achieved her dream without home front help from her partner Kiwi, who's as laid-back as she's up-front. She's also had great support from the Council who she pressures constantly with new ideas. So far rose beds and repainting are sprucing up Shannon but most of the 1,000 or so residents are behind her plans for more signage and old-style lantern street lighting. Suzie also plans to open shops in other small centres in the region as well as non-profit organizations to help underprivileged women and children. Spectrum's Jack Perkins tries to keep up with Suzie on a busy Saturday morning.