Port Albert and the Colonisers
You may never have heard of the Albertlanders. But their legacy is enshrined in the small North Auckland town of Wellsford. Next Easter it'll be 150 years since the first cohort of members of… Read more Audio
You may never have heard of the Albertlanders. But their legacy is enshrined in the small North Auckland town of Wellsford. Next Easter t'll be 150 years since the first cohort of members of nonconformist British churches arrived to settle on the Kaipara Harbour at Port Albert.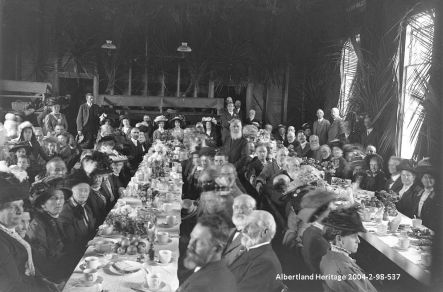 Albertlanders in 1912, celebrating the 50th anniversary of the departure from London of the Matilda Wattenbach and Hanover, with the first 600 Albertlanders on board. Courtesy Albertland Heritage
The Albertlanders were named after Queen Victoria's husband who'd recently died. They were lured by the promise of 40-acres of free farmland each in a green and pleasant land but reality didn't match expectations.
Peter Marsh (left) and Steve Levet  with the piano that arrived with the first shipload of Albertlanders.
Most settlers quickly moved on to Auckland, but the hardy few that remained hewed out new lives. Eventually, the town of Wellsford was built up a ridge above the Kaipara Harbour by the newly built railway line. The name Wellsford is actually an acronym of the first letters of nine of the Albertlander families.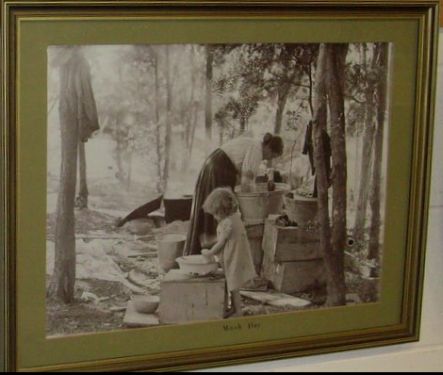 Peter Marsh's  aunt,  Grace Marsh with daughter Bessie 'washday' circa 1908
David Steemson and Spectrum spend time with Steve Levet who's organising the 150th Albertlanders reunion (he's one of the 'L's in Wellsford). He also talks to Peter Marsh who runs the Albertlanders Museum.