Blokes 'n' Sheds
The Claystore is a community workshop tucked away on a light industrial site in Devonport that used to be part of the Auckland Gas and Brickworks. The workshop is manned by a small group of volunteers… Read more Audio
Devonport locals have a secret.  And whilst it's one they're happy to share, there is a small hope that word doesn't spread too far.  The secret is The Claystore, a community workshop tucked away on a light industrial site that used to be part of the Auckland Gas and Brickworks.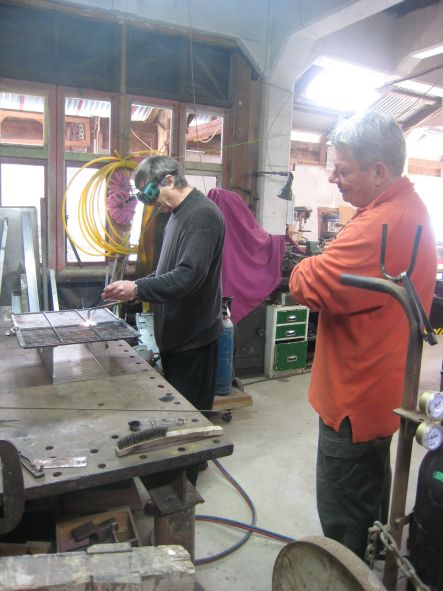 Welder Reg and local Eddie
Six mornings a week, the workshop is manned by a small group of volunteers who run a fully equipped wood and metal workshop.  Locals can drop in and for a small koha, make use of the donated machinery and more importantly, tap into the knowledge and expertise of the volunteers.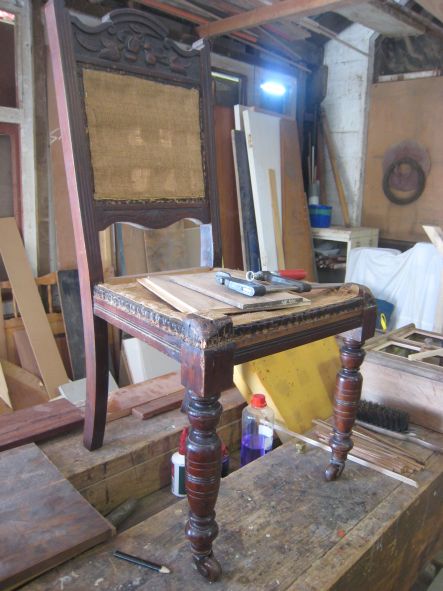 There's nothing, well almost nothing, which the volunteers won't try and help with.   For almost 30 years people have been turning up to make, create and fix items ranging from intricate wooden figurines for doll houses, through to musical instruments, book cases and even boats and film sets.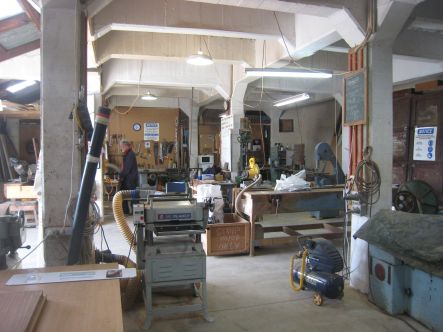 And even if it isn't someone's turn to be rostered on to help, more often than not the families of the volunteers will know where to find them; having a chat and a coffee at the workshop.  Spectrum's Lisa Thompson recently did just that, calling into The Claystore on a Saturday morning to meet the individuals who run what locals describe as an amazing community asset.