Entertaining Shakeytown
A year after the first earthquake on 4 September 2010, aftershocks continue to be felt in Canterbury, and they're not always seismic ones. When buildings collapse or are cordoned off, or even just… Read more Audio
Like Christchurch and many other parts of Canterbury, the port town of Lyttelton has suffered greatly from the seismic activity of the last 12 months. A year after the first earthquake, Kris Vavasour returns to find an altered landscape filled with vacant lots, boarded up buildings and fenced off rubble. Yet despite all the changes, there is still a positive vibe: the buildings may be broken but the community spirit is strong.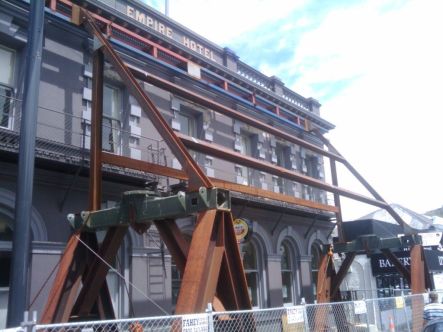 Empire Hotel December 30th 2010
That's not to say life is easy. Aftershocks continue to be felt in Canterbury, and they're not always seismic ones. When buildings collapse or are cordoned off, or even just closed for repairs – what happens to the lives and livelihoods of those who used to fill them with noise and energy? Musicians, performers and venue owners face a multitude of challenges every time they want to do a gig in Lyttelton or nearby Christchurch – places that are filled with people who desperately want to be entertained and distracted.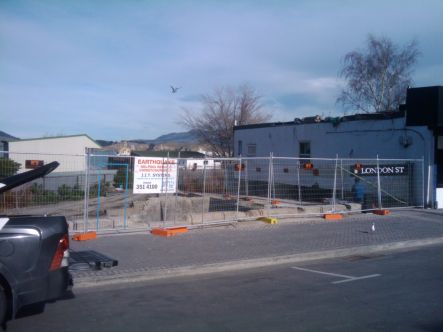 Empire Hotel site July 2011
Kris Vavasour revisits some of the locals who appeared in her Spectrum Harbour SouNZ broadcast on 15 November 2009, as well as other notable characters, to catch up with events of the past year and to hear about the trials and tribulations of being a working artist in a region full of broken venues.