The Friendly Invasion
United States marines invaded Wellington's Kapiti coast in June 1942. Several camps housed about 20,000 marines who were undergoing training for assaults against the Japanese in the Pacific… Read more Audio
United States marines invaded Wellington's Kapiti coast in June 1942. Several camps housed about 20,000 marines who were undergoing training for assaults against the Japanese in the Pacific. The seaside settlement of Paekakariki was close to three camps, the largest known as Camp McKay.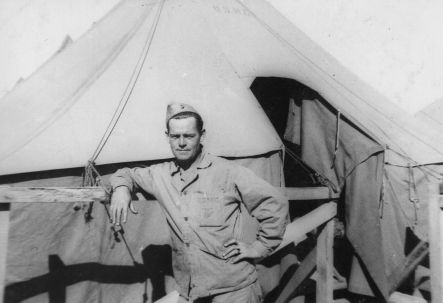 Tents were a tarpaulin over a wooden frame with a wooden floor
Locals watched in awe as landing craft crashed through the surf, disgorging marines in full battle dress. Tragedy struck one dark night when a large wave swamped a landing craft with a stalled engine and 9 bodies were washed ashore. Night skies were filled with red tracer bullets and beach baches shuddered from the crump of high explosives.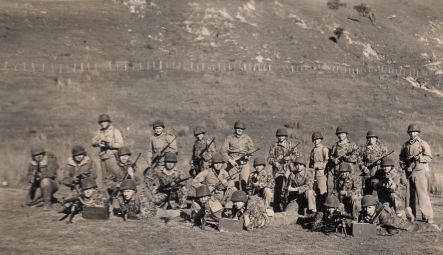 Marines training on Whareroa farm behind camp Mckay
Marines possessed manners straight out of Hollywood movies and their charm, not to mention full wallets, was much appreciated by kiwi women. But social exchange wasn't just one-way: marines, some as young as 17, were grateful for the hospitality and home cooking offered by the good folk on the Kapiti coast. Spectrum's Jack Perkins joins residents in the Paekakariki railway museum where a display of photos and memorabilia stimulate memories of the 'Friendly Invasion'.
John Porter, Colin Gibson, Leslie Varcoe (nee Anderson), Judy Hofman (nee Dods), Joan Ellis (nee Love), Anthony Dreaver museum curator