A Need for Speed
Lisa Thompson spends a day at the races, soapbox style with 13 year-old Henry Dyer. Henry is the 2010 national soapbox derby champion and has spent the last four years careering down hills in West… Read more Audio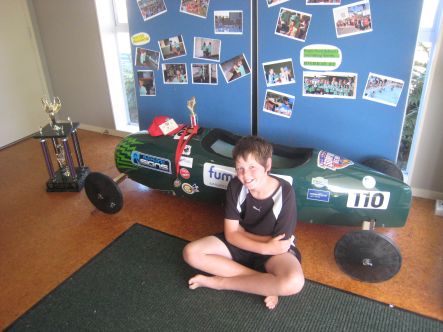 Thirteen year old Henry Dyer may still be two years shy of being able to apply for a drivers licence, but that hasn't stopped him collecting a speeding ticket for reaching speeds of nearly 60 kilometres an hour in a 50 kilometre zone.
But it's a ticket he won't have to pay.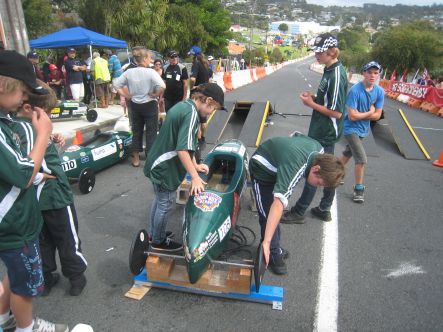 Henry is the 2010 national soapbox derby champion and has spent the last four years careering down hills in West Auckland, cheered on by his father and coach Shawn Dyer.
Both are big motorsport fans and together they have lovingly hand built numerous cars. Shawn also coaches the Riverhead School soapbox team, which is aiming for back-to-back wins at this year's nationals, with drivers Reece "Hawk" Cook and John "Ninja" Tulloch looking to emulate Henry's success.
The winner of the 24 cars competing will head to the United States to race in the All American Soapbox Derby. This will be Shawn's eighth year of soapbox racing and as Riverhead's Scout Master he is continuing to draw the community into his racing passion.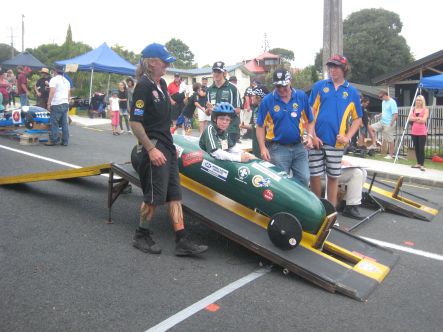 Join Spectrum's Lisa Thompson for a day at the races, soapbox style.