Lyttelton's Luthier Peter Steven.
Lyttelton's luthier Peter Steven makes guitars from tree trunk to completion and counts his lucky stars his Lyttelton workshop survived the big quake of February 22nd. Audio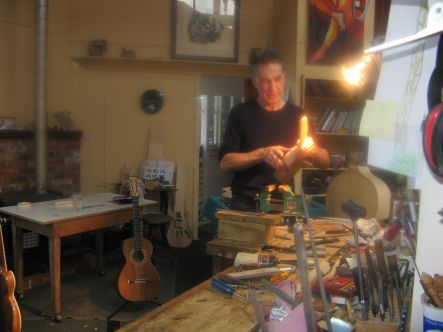 Peter Steven made his first guitar when he was eleven years old, he now supplies musicians such as Anika Moa and Bic Runga. Making and repairing a variety of musical instruments from cello to double base, the 53 year old finds he is most content when crafting an instrument from woe to go.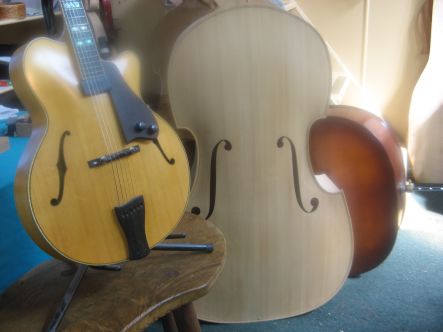 Based in a large converted garage close to the Lyttelton Tunnel, Peter's workshop overlooks the activity of the Port. A large barbed wire sculptured guitar hanging from an exterior beam is the only hint of what happens inside. Peter has worked in England, Germany and Spain, before returning to take up his craft here in New Zealand. Only here, he says, could he afford to own such a generous sized workshop, and to work on such a variety of instruments.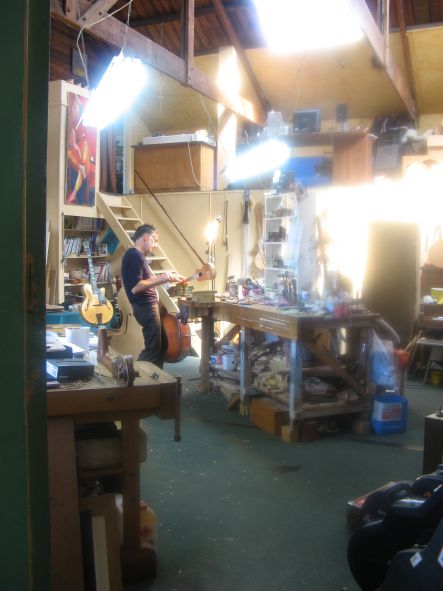 Soon after Spectrum called on Peter the Februray 22nd earthquake devastated the port town. A second visit, after the quake, reveals how the event unfolded for Peter and his local musician friends.