Temple and Mosque
A Catholic youth group and a variety of interested adults visit a Hindu Temple and a Mosque to find out more about faiths other than Christianity. Audio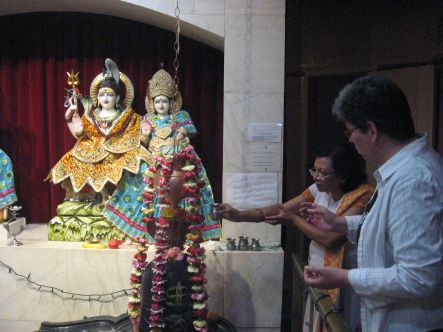 The Wellington suburb of Kilbirnie boasts a Hindu Temple and a Mosque within a stone's throw of each other. A Catholic youth group and a variety of interested adults visit the two places of worship.
Adding to the multi-faith flavour of the occasion is the fact that the organizer of the visits, Joan Buchanan, is a Buddhist. Joan's intention is to provide insights into religions other than Christianity. Adjoining the temple is a huge kitchen where food is being prepared for a traditional Indian wedding feast while at the mosque Somali families mix with other nationalities during the constant coming-and-going which accompanies prayers which are required five times daily.
Spectrum's Jack Perkins explores Temple and Mosque.
Learn About Other Faiths (pdf).