A Family Affair
Lisa Thompson visits a small family-run vineyard on Waiheke island for the Syrah grape harvest. Audio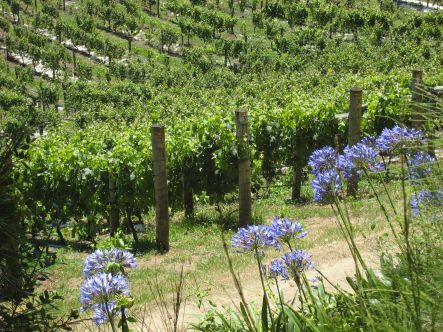 Situated on the steep north facing slopes of the Onetangi basin, Miro Vineyard was positioned by its owners Barnett Bond and Catherine Vosper to give the 4 hectares of grapevines maximum exposure to ripen under the Waiheke island sun.
Cat is the viticulturist and her partner, Barnett, an Auckland GP,makes the wine,with the couple managing the vineyard to near-organic and sustainable principles.
And after nearly two decades tending the vines their hard work has paid off, with their 2008 Syrah winning a gold medal at last year's Air New Zealand wine awards.
But making a boutique vineyard pay its way is no easy task and the couple have also started Casita Miro, a Spanish-style tapas restaurant that looks out over the vines. Such is its success, it is now regularly booked out during the summer months and hosts opera evenings.
Spectrum's Lisa Thompson joins Barnett and Cat as they harvest their 2010 Syrah grapes and asks how their small family-run business manages to compete with vineyards many times its size.