Jailhouse hostel owner Grant Parrett gives a tour of Addington Prison where backpackers have replaced prisoners. Audio
Sunday, 25 April 2010: Jailhouse Pinks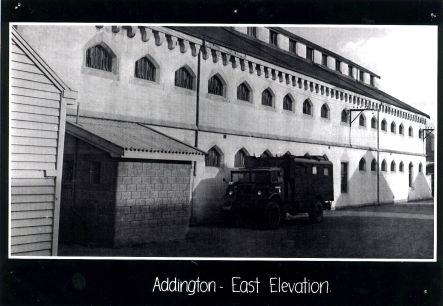 The restoration of Addington Prison, which closed in 1999, began in the cold and damp of a Christchurch winter six years ago. Now complete, the multi award-winning backpacker hostel attracts visitors from all over the world.
The 136-year-old Addington Prison designed by Benjamin Montfort is now tastefully minimalist, with light flooding previously dark interiors. Cotton curtains, sewn by co-owner Kirsty Henderson, help absorb the echoes, and contribute to the happy atmosphere in the building. Friendly young wardens welcome travel-weary backpackers to the converted jailhouse and show them to cells painted subtle shades of pink.
Previous guests of her majesty also turn up regularly to stay a night and recall harsher times. Spectrum meets Jeff who revisits his old cells. He's also taken on the task of sanding back all the floors.
Spectrum joins owner Grant Parrett for a tour of the transformed prison.