Saturday Morning for Saturday 12 September 2015
8:12 Matthieu Aikins: Yemen, Syria, and the Middle East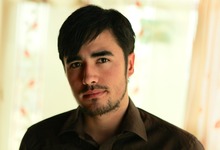 Matthieu Aikins is the Schell Fellow at the Nation Institute and reports from the Middle East and South Asia for magazines like Harper's, Rolling Stone, The Atlantic, GQ, and Wired. His investigative work exposing war crimes in Afghanistan won him the George Polk Award and the Medill Medal for Courage in Journalism, and with photographer Sebastiano Tomada he won the Overseas Press Club award for best magazine reporting for their story on Syria's first responders, Whoever Saves a Life.
8:35 Harry McQuillan: touring Persia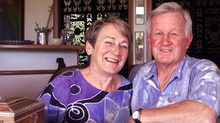 Nelson orchardist Harry McQuillan has a Ph.D degree in geology, and spent many years on horseback geologically mapping vast tracts of the Zagros Mountains in Iran. He is a recognised lecturer and has published extensively. Since 1999, he and his wife Maureen have been conducting annual spring and autumn tours in Persia for groups of 12 to 18 tourists.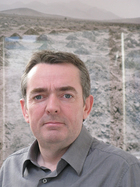 9:05 Paul Seawright: photographing conflict
Paul Seawright is Professor of Photography and Head of Belfast School of Art at Ulster University, and is acclaimed internationally for his depictions of political and social conflict. He is visiting New Zealand to deliver the Peter Turner Memorial Lecture 2015 at Massey University's College of Creative Art; titled Landscapes of Conflict: Photography, Society and Contested Space, it addresses how he and other artists have extended the possibilities of photographing strife in an era corrupted by mainstream media representations.
9:45 Shakespeare with David Lawrence: Measure for Measure
David Lawrence is director of The Bacchanals, a Wellington theatre company he founded in 2000 to explore text-based theatre and redefine classic works. Their next production is A Christmas Karel Capek, which previews at BATS from 1 December. David will discuss the Shakespeare comedy Measure for Measure; he acted the role of the Duke of Vienna in the recent BATS production.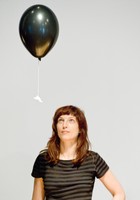 10:05 Playing Favourites with Kate McIntosh
Kate McIntosh trained as a dancer in Wellington and has lived in Brussels for 15 years,  extending her career. Her latest show, All Ears, uses the stage as an ad-hoc laboratory for a series of unusual recordings and acoustic experiments, and has been performed in 20 cities since 2013. She brings her work home for the first time, in a joint venture between her support and research platform SPIN in Brussels and Wellington theatre company Barbarian Productions. Following a season at BATS Theatre (10-12 September), she will lead a workshop as part of Barbarian's Spring Uprising mini-festival.
11:05 Simon Nathan: James Hector

Geologist and science historian Simon Nathan has worked at GNS Science, and acted as science editor at Te Ara – The Encyclopedia of New Zealand. His new biography, James Hector: Explorer, Scientist, Leader (Geoscience Society of New Zealand; to be launched on 17 September at Unity Books, Wellington), relates the life of the multi-talented scientist who standardised New Zealand time, introduced conifers to New Zealand, started a national earthquake-recording system, and founded the Colonial Museum (now The Museum of New Zealand Te Papa Tongarewa).
11:45 Children's Books with Kate De Goldi
New Zealand writer Kate De Goldi is the author of many books, and her new novel, From the Cutting Room of Barney Kettle (Longacre) will be published later this month. She is also Ambassador for the first NZ Bookshop Day - Your Place, Your Bookshop (31 October), which will feature events in 175 bookshops all through the country. Kate will discuss three picture books:
The Lion and the Bird by Marianne Dubuc (Book Island);
Shhhh! I'm Sleeping by Dorothee de Monfried (Gecko Press); and
Sidewalk Flowers by JonArno Lawson and Sydney Smith (Groundwood Books /Anansi Press).
This Saturday's team:
Producer: Mark Cubey
Wellington engineer: Dominic Godfrey
Research by Infofind
Music played in this show
Artist: Ninos Du Brasil
Song:  Tuppelo
Album: Muito NDB
Label: Tannen Records, 2012
Broadcast: 10:20
Artist: Cortina
Song:  Sex/Art
Album: Control Freaks Rule the World
Label: Self-released, 2005
Broadcast: 10:35
Artist: Cafeneon
Song:  Bari-Pompéi
Album: Cafeneon
Label: Station 55 Records, 2007
Broadcast: 10:45
Artist: ESG
Song:  Dance
Album: Come Away with ESG
Label: 99 Records, 1983
Broadcast: 10:55
Artist: Christine and the Queens
Song: Saint Claude
Album: Chaleur Humaine
Label: Because Music, 2014
Broadcast: 11:05
Artist: Crowded House
Song:  Help is Coming
Album: After Glow
Label: Capitol, 1999
Broadcast: 11:40