Saturday Morning for Saturday 24 January 2015
8:15 Helena Smith
Helena Smith is the Guardian's correspondent in Greece, Turkey and Cyprus. She will discuss the situation in Greece ahead of this weekend's elections.
8:30 Chris Jensen Burke

Chris Jensen Burke is a high-altitude mountaineer based in Sydney. Previously a partner in two leading Australian law firms, she has climbed to the summit of the world's tallest peaks on each of the seven continents, and is one of a small group of people who have reached the summit of four 8,000 metre peaks in a 12 month period. She helps raise funds for the Australian Himalayan Foundation and the New Zealand Himalayan Trust, and a portion of profits from sales of her handbook, The Power in Girls (ISBN: 978-0-9924934-0-0), supports health education and welfare initiatives for girls and women in Nepal.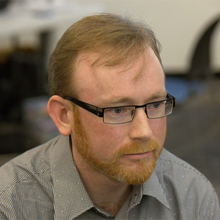 9:05 Richard MacManus
Richard MacManus founded pioneering technology blog ReadWrite.com. He became interested in health technology when diagnosed with Type 1 diabetes in 2007, and is the author of Trackers: How Technology is Helping Us Monitor and Improve Our Health (Bateman, ISBN: 978-1-9869534-880-4). (During the interview, Kim and Richard discussed MyFitnessPal, Fitbit, Withings, 23andMe, uBiome and Tictrac).

9:45 Art with Mary Kisler
Mary Kisler is the Senior Curator, Mackelvie Collection, International Art, at the Auckland Art Gallery Toi o Tamaki. She will discuss Te Uru, the new addition to Lopdell House in Titirangi, and the installations and interpretation at Toitū Otago Settlers Museum.
Click here to view images of the galleries and exhibitions.
Photo of Te Uru by Samuel Hartnett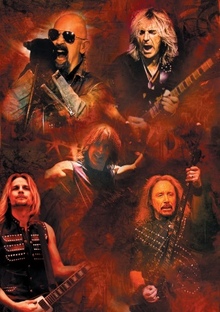 10:05 Rob Halford
Rob Halford is the singer for Birmingham band Judas Priest, which emerged at the forefront of the new wave of British heavy metal in the 1970s. Judas Priest brings its Redeemer of Souls show to the Westfest event in Auckland (3 March), alongside Soundgarden, Faith No More, and other acts.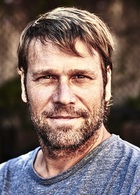 11:05 Jamie Brisick
Former professional surfer Jamie Brisick has written for a number of publications, and is the author of four books, most recently Becoming Westerly: the Transformation of Surfing Champion Peter Drouyn into Westerly Windina (Allen & Unwin, ISBN: 978-1-76011-100-7).
11:45 Kate's Klassic
Kate Camp has published five collections of poems, most recently Snow White's Coffin (Victoria University Press, ISBN: 978-0-86473-888-2). Kate will discuss Testament of Youth, the first instalment (1900–1925) of Vera Brittain's memoirs, published in 1933.
Music played in this show
Playlist
Belle and Sebastian: Nobody's Empire
From the 2015 album: Girls in Peacetime Want to Dance
(Matador)
Played at around 8:25
Judas Priest: Breaking the Law
From the 1980 album: British Steel
(Columbia)
Played at around 10:05
Judas Priest: Diamonds and Rust
From the 1977 album: Sin After Sin
(Columbia)
Played at around 10:25
Judas Priest: Victim of Changes
From the 1976 album: Sad Wings of Destiny
(Gull)
Played at around 10:50
Dick Dale and the Del-Tones:Miserlou
The 1962 single from the compilation album: The Birth of Surf
(Ace)
Played at around 11:05
The Ventures: The Lonely Sea
From the compilation album: The World of Surf Music
(ZYX)
Played at around 11:45