Saturday Morning for Saturday 19 July 2014
8:15 Alex Gibney
Alex Gibney is an American filmmaker, whose documentaries include the Oscar-nominated Enron: the Smartest Guys in the Room, the Oscar-winning Taxi to the Dark Side, Client 9: the Rise and Fall of Eliot Spitzer, We Steal Secrets: the Story of Wikileaks, and Silence in the House of God (all of which he has discussed previously on Saturday Morning with Kim Hill). His new film, The Armstrong Lie, about disgraced cyclist Lance Armstrong, will screen during the New Zealand International Film Festivals in Auckland, Wellington, Dunedin, Christchurch, Nelson, Hamilton, and Palmerston North.
8:45 Richard Bedford
Richard Bedford is Professor of Migration Studies at Auckland University of Technology and Research Associate in the National Institute of Demographic and Economic Analysis at the University of Waikato. He is a specialist in migration research and, since the mid-1960s, he has been researching processes of population movement in the Asia-Pacific region. Richard is a Fellow of the Royal Society of New Zealand, and a member of the panel that wrote the just-published Royal Society report, Our Futures/Te Pae Tawhiti: the 2013 Census and New Zealand's Changing Population.
9:05 Monica Dunford
American physicist Dr Monica Dunford works on ATLAS, one of two general-purpose experiments designed to address some of the most basic and compelling questions of 21st-century physics at the Large Hadron Collider based at CERN, the European Organisation for Nuclear Research. She appears alongside her colleagues in Particle Fever, a documentary about particle physics that will screen during the New Zealand International Film Festivals (from 20 July in Auckland, then throughout the country).
9:45 Art Crime with Arthur Tompkins
Arthur Tompkins is a District Court Judge, and member of Interpol's DNA Monitoring Expert Group. He has a special interest in crimes involving artistic masterpieces, and will discuss the 1907 portrait of Adele Bloch-Bauer, painted by Gustav Klimt.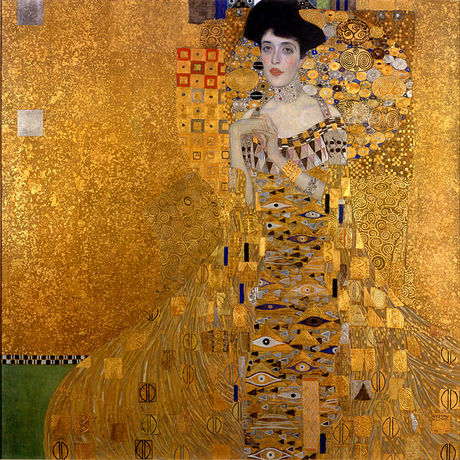 10:05 Playing Favourites with Charlotte Greenfield       
New Zealand journalist Charlotte Greenfield recently completed her journalism masters degree at Columbia University in the United States. While there, she worked at the Stabile Center for Investigative Journalism on the article Should We 'Fix' Intersex Children, which was published this month in The Atlantic. Next month she will travel to Indonesia to work for Reuters on their trainee programme.
11:05 James Lee Burke
American writer James Lee Burke has worked as an oil landman, pipeliner, land surveyor, newspaper reporter, college English professor, skid row social worker, clerk for the Louisiana Employment Service, and instructor in the U.S. Job Corps. His new novel, Wayfaring Stranger (Orion Books, ISBN: 978-1-4091-2881-6), is set against the oil business of the 1930s and 40s.
11:45 Children's Books with Kate De Goldi
New Zealand writer Kate De Goldi is the author of many books, most recently, The ACB with Honora Lee (Random House). She will discuss:
The Simple Things by Bill Condon, illustrated by Beth Norling (Allen & Unwin ISBN: 978-1-74331-724-2);
Rooftoppers by Katherine Rundell (Faber, ISBN: 978-0-571-28059-9): and
One Year in Coal Harbour by Polly Horvath (2012, Schwartz & Wade, ISBN: 978-0-375-86970-9), and its 2001 companion, Everything on a Waffle (FSG, ISBN: 0-374-32236-8).
Music played in this show
Playlist
Marlaw: Pii Pii (Missing My Baby)
From the 2009 album: Bidii
Played at around 10:20
Jokowi dan Basuki: What Makes You Beautiful
Parody YouTube version of the One Direction song
Played at around 10:30
Don McLean American Pie
The 1971 single
(United Artists)
Played at around 10:45
Dan Romer and Benh Zeitlin: Once There Was a Hushpuppy
From the 2012 film soundtrack album: Beasts of the Southern Wild
(Cinereach Music)
Played at around 10:55