Saturday Morning for Saturday 14 September 2013
8:15 Mike White
Mike White is a senior writer at North & South magazine. He investigated the murder of Scott Guy for more than a year, was present throughout Ewen Macdonald's five-week trial, and his coverage gained him the award for Magazine Feature Writer of the Year at the 2013 Canon Media Awards. His new book is Who Killed Scott Guy? The Case That Gripped a Nation (Allen & Unwin, ISBN: 978-1-87750-534-8).
9:05 Andrew Adamson
New Zealand filmmaker Andrew Adamson directed the first two films in the Shrek series and the first two films in The Chronicles of Narnia series. His 2012 film, Cirque du Soleil: Worlds Away, was recently released on DVD and Blu-Ray. He directed, produced, and wrote the screenplay for the film adaptation of Lloyd Jones' novel, Mr Pip, starring Hugh Laurie, which will screen in New Zealand from 3 October.
9:45 Matthew Trundle
Professor Matthew Trundle heads the department of Classics and Ancient History at the University of Auckland. He is presenting his inaugural lecture, Making a Living in the Ancient Greek World, at the university's Library Theatre on 17 September.
10:05 Playing Favourites with Davinia Caddy
Dr Davinia Caddy is a senior lecturer at Auckland University's School of Music, a flautist, and the author of How to Hear Classical Music (Awa Press, ISBN: 978-1-877551-00-0).
11:05 Jan Preston
Jan Preston is a boogie woogie and honky-tonk pianist and singer who performs in Australia, Europe, China, and New Zealand. She returns here with her percussionist husband Mike Pullman in a new show of stories, images, original songs and music, My Life as a Piano (also the title of her new album). The show will tour to Christchurch, Dunedin, Nelson, Tauranga, and Napier (13-29 September), and Wellington, Rotorua, Hamilton, Takapuna and Keri Keri (3-10 November) - click here for images from the show. Jan and Mike will also provide live musical accompaniment for Reel Life in Canterbury, a programme of films made between 1910 and 2011 that will screen in seven registered heritage buildings in Christchurch, Ashburton, Timaru, Waimate, Fairlie, Waiau and Kaikoura, in a partnership between the New Zealand Historic Places Trust and the Film Archive (14-22 September).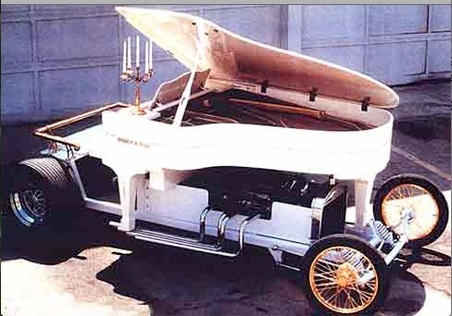 11:45 Children's Books with Kate De Goldi
New Zealand writer Kate De Goldi is the author of many books, including 2013 NZ Post Children's Book Awards finalist, The ACB with Honora Lee. She will discuss the award-winning young adult historical novel, Code Name Verity by Elizabeth Wein (Hyperion Books, ISBN: 978-1423152194).
Music played during the programme
Details of tracks and artists will be listed on the Playlist section of this page shortly following broadcast.
Studio operators
Wellington engineer: Damon Taylor
Auckland engineer: Ian Gordon
Christchurch engineer: Andrew Collins
Music played in this show
Playlist
Playing Favourites with Davinia Caddy
Philharmonia Orchestra, conducted by Simon Rattle: Allegretto, from Sinfonietta
From the album: Great Recordings of the Century
(EMI Classics, 0724356699557)
Played at around 10:15
Composer: Leos Janacek
London Symphony Orchestra, conducted by Robert Craft: Spring Rounds, from The Rite of Spring
From the album: Stravinsky: The Rite of Spring / The Nightingale
(Naxos, 8.557501)
Played at around 10:25
Composer: Igor Stravinsky
Cincinnati Pops Orchestra, conducted by Erich Kunzel: Shower Scene from Psycho
From the album: Chiller
(Telarc)
Played at around 10:35
Composer: Bernard Herrmann
Takako Nishizaki (violin) and Jeno Janda (piano): Allegretto poco mosso, from Sonata for Violin and Piano (1886)
From the album: Franck / Grieg Violin Sonatas
(Naxos, 8.550417)
Played at around 10:40
Composer: César Franck
Darragh Morgan (violin) and Mary Dullea (piano): Page 38
From the album: 39 Pages
(Metier, MSV28509)
Played at around 10:43
Composer: Paul Whitty
John Eliot Gardiner with the Monteverdi Choir and English Baroque Soloists: Chorale, from Christen, ätzet diesen Tag BWV63
From the album: Bach: Cantatas, Vol. 18
(SDG)
Played at around 10:50
Composer: J.S. Bach
Jan Preston
Jan Preston (piano), Mike Pullman (percussion): Bumbleboogie
Live in the Christchurch studio of Radio New Zealand
Played at around 11:15
Jan Preston (vocals, piano), Mike Pullman (percussion): The Ivories are Calling
Live in the Christchurch studio of Radio New Zealand
Played at around 11:30