Saturday Morning for Saturday 31 August 2013
8:15 Richard Davenport-Hines
Richard Davenport-Hines is a biographer and historian, and a fellow of the Royal Historical Society and the Royal Society for Literature. His books cover subjects as diverse as W.H. Auden, vice, narcotics, the Macmillans, and passengers on the Titanic (featured on Saturday Morning in March 2012. His new book is An English Affair: Sex, Class and Power in the Age of Profumo (William Collins, ISBN: 978-0-00-743585-2).
9:05 Craig Stanford
Leading primatologist Craig Stanford is a Professor of Biological Sciences and Anthropology, and co-director of the Jane Goodall Research Centre, at the University of Southern California. He is touring New Zealand as a guest of the Allan Wilson Centre for Molecular Ecology and Evolution, presenting the lecture, Planet Without Apes, in Auckland (30 August), Tauranga (2 September), Wellington (4 September), Palmerston North (5 September), Christchurch (6 September), and Dunedin (7 September). The lectures are free (apart from Auckland and Wellington) and bookable.
9:40 Jacob Rajan
Playwright and performer Jacob Rajan, MNZM, is the co-founder of the award-winning New Zealand theatre company Indian Ink, which has received critical acclaim and financial success since its first production, Krishnan's Dairy, in 1997. The company now has six works in its production catalogue; the newest, Kiss the Fish (pictured below), will play at Auckland's Q Theatre (14 September to 5 October), following its August season in Hamilton.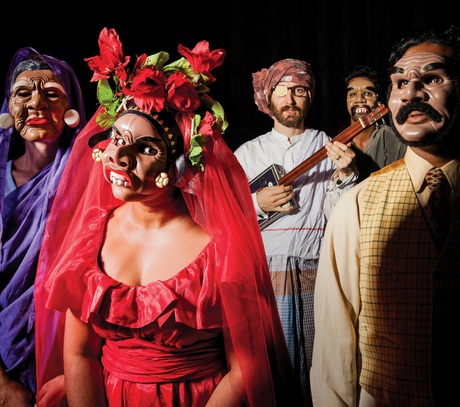 10:05 Playing Favourites with Sian Ruck
Sian Ruck plays international cricket for the White Ferns and representative cricket for the Wellington Blaze. A left-arm medium- pace swing bowler, she was an integral part of the New Zealand team that played in the final of the 2009 and 2010 ICC Women's World Twenty20 championship, , and the semi-final of the 2012 ICC Women's World Twenty20. She is the highest ranked woman bowler in New Zealand, and ranked thirteenth worldwide for One Day Internationals and eighth for Twenty20.
11:05 Liz Evans
Liz Evans is the executive director and founder of the PHS Community Services Society, an organisation formed in 1991 to work at providing housing, advocacy and supports to people in the Downtown Eastside community of Vancouver, Canada. In 2003 she worked with many others to open Insite, North America's first legal supervised injection site. Liz will visit New Zealand for Cutting Edge, the national alcohol and addiction treatment conference, in Rotorua (12-14 September).
11:45 Toby Morris
Toby Morris is an illustrator, designer and art director who records his life in words and pictures on his Xtotl blog. In 2011 he self-published a collection of illustrations, Alledaags: A Year in Amsterdam (Xtotal Press, ISBN: 978-90-817967-0-5), and his new book is Don't Puke On Your Dad: A Year in the Life of a New Father (Beatnik, ISBN: 978-0-992249359).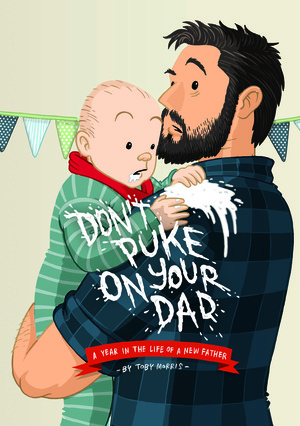 Music played during the programme
Details of tracks and artists will be listed on the Playlist section of this page shortly following broadcast.
Studio operators
Wellington engineer: Lianne Smith
Auckland engineer: Ian Gordon
Music played in this show
Playlist
Playing Favourites with Sian Ruck
Paul Simon: You Can Call Me Al
From the 1986 album: Graceland
(Warner)
Played at around 10:15
The Cure: Close to Me
From the 1985 album: The Head on the Door
(Fiction)
Played at around 10:30
Bliss N Eso: Eye of the Storm
From the 2008 album: Flying Colours
(Liberation)
Played at around 10:45
The Temper Trap: Sweet Disposition
From the 2009 album: Conditions
(Liberation)
Played at around 10:55