Saturday Morning for Saturday 1 December 2012
Guest details for Saturday Morning 1 December 2012
8:15 Uma Kothari
Uma Kothari is a Professor in Migration and Postcolonial Studies in the School of Environment and Development and Associate Director of the Brookes World Poverty Institute, University of Manchester. She is a keynote speaker at the International Development Conference at The University of Auckland (3-5 December), and will talk about her study of the effectiveness of celebrity endorsement for aid programmes in third world countries, and working effectively with countries run by military governments.
9:05 James Russell
Dr James Russell is a lecturer at The University of Auckland who has been internationally recognised for his conservation work, which combines ecology, statistics and genetics to manage rats and other mammalian pests invading predator-free islands. This week he received the Prime Minister's 2012 MacDiarmid Emerging Scientist Prize of $200,000, with $150,000 of the money to be used for further research.
9:45 Gordon Parker
Gordon Parker is Scientia Professor of Psychiatry at the University of New South Wales, and the founder and former executive director of the Black Dog Institute. His analysis of the highly cited 1956 paper by American psychologist George Miller challenges the long-held view that the mind can cope with only seven chunks of information. Professor Parker says the number is more likely to be four.
10:05 Jimmy Cliff
Pioneering Jamaican reggae artist Jimmy Cliff has been performing for over 50 years, and recorded over 30 albums. He became internationally known with his lead performance in the 1972 film The Harder They Come, also writing and singing songs for its hugely successful soundtrack. Jimmy Cliff will perform next year at WOMAD in Taranaki (15-17 March).
11:05 Farah DeJohnette
American horsewoman Farah DeJohnette is a certified trainer who uses the waterhole rituals technique of Carolyn Resnick. She is visiting New Zealand to hold a clinic at Taralee Stables in Carterton (30 November to 2 December).
11:30 Richard Simpson
Richard Simpson is the director of Metabola, an international consultancy firm providing technology and management services to governments and industry. He was an early pioneer in New Zealand's 3D computer graphics industry, and currently serves on the executive committee of the International Society of Digital Earth (ISDE). He is the chair of the ISDE working group on Digital Cities and recently co-authored a book on this subject that is coming out in print early in 2013. Richard is the curator of Big Data / Changing Place, the inaugural programme of exhibitions, seminars and workshops at the National Library, which reopened this week (to April 30, 2013).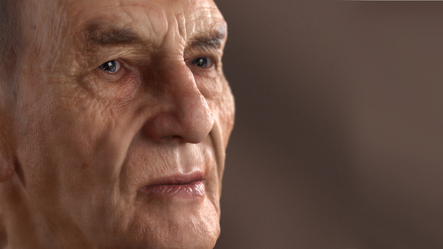 Image of an elderly man never born, from the National Library exhibition Big Data / Changing Place.
Scanned heads: Lee Perry-Smith, Infinite-Realities
Rendered head: Jorge Jiminez, Javier Pahlen, Zbynek Kysela, Etienne Danvoye, Activision-Blizzrd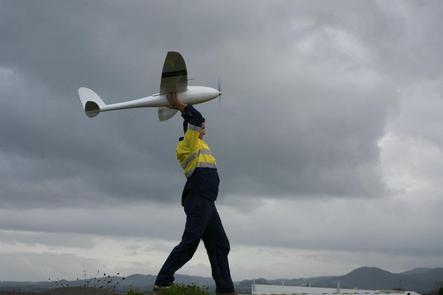 Man launching an Unmanned Aerial Vehicle (UAV), or "drone".
Music played during the programme
Jimmy Cliff: You Can Get It If You Really Want
From the 1972 soundtrack album: The Harder They Come
(Island)
Played at around 10:05
Jimmy Cliff: Guns of Brixton
From the 2012 album: Rebirth
(Universal)
Played at around 10:30
Jimmy Cliff: Vietnam
The 1969 single from the album: Jimmy Cliff
(Island)
Played at around 10:50
Jimmy Cliff: Many Rivers to Cross
From the 1972 soundtrack album: The Harder They Come
(Island)
Played at around 10:55
Studio operators
Wellington engineer: Carol Jones
Auckland engineer: Ian Gordon