Saturday Morning for Saturday 15 October 2011
Guest details for Saturday Morning 15 October 2011
8:15 Kiran Martin
Dr Kiran Martin is a paediatrician. Her Asha social development project has been operating since 1988 in West Delhi, and now cares for more than 400,000 people across 50 slums.
9:05 Kate Camp
Kate Camp is the author of four collections of poetry, most recently last year's The Mirror of Simple Annihilated Souls (Victoria University Press , ISBN: 9780864736215), which won the Poetry category at the 2011 New Zealand Post Book Awards. Kate is the 2011 recipient of the Creative New Zealand Berlin Writers' Residency, and is currently at the Frankfurt Book Fair, the biggest book and media fair in the world.
9:25 Pat Deavoll
Pat Deavoll is one of the world's top mountaineers, and since 2002 has mounted up to two alpine expeditions a year to Alaska and Asia. Her memoir, Wind from a Distant Summit: the Story of New Zealand's Leading Woman Mountaineer (Craig Potton Publishing, ISBN: 978-1-877517-46-4), is published on 17 October.
10:05 Playing Favourites with Chris Guise
Chris Guise was working as a cartoon portrait artist in Wellington shopping malls when he was hired by Weta Workshop. He worked for the next five years on The Lord of the Rings film trilogy, including constructing hundreds of suits of armour. Recently he has been working as Weta Workshop's Lead Conceptual Designer on the upcoming Steven Spielberg movie The Adventures of Tintin, which opens in New Zealand cinemas on Boxing Day. He is also the author and art director of The Art of the Adventures of Tintin (Weta/HarperCollins, ISBN: 978-1-86950-930-9), which showcases some of the art created for the film by the artists of Weta Workshop and Weta Digital.
11:05 Nicky Saker
Nicky Saker is a committee member of the Katherine Mansfield Birthplace Society Inc., which has organised the exhibition Behind the Mask: Rediscovered Portraits of Katherine Mansfield (to 30 November) at the Katherine Mansfield House in Wellington.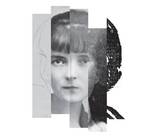 11:25 Poetry with John Adams
John Adams is a judge of the District and Family Courts in Auckland by day, and a poet by night. His first collection of poems, Briefcase (AUP, 978-1-86940-491-8), was drafted during 2009 when he took part-time leave to complete a Masters in Creative Writing at the University of Auckland.
11:45 Gardening with Kath Irvine
Kath Irvine has spent years teaching permaculture and gardening to schools and community groups. Her Edible Backyard workshops, run from her garden in Ohau, teach how to grow food and create edible backyards. She will talk about preparing beds for tomatoes and growing salads during the summer months.
Music played during the programme
Freddie Scott: I Shall Be Released
From the 2011 album: How Many Roads – Black America Sings Bob Dylan
(Ace)
Played at around 8:55
Glen Campbell: Any Trouble
From the 2011 album: Ghost on the Canvas
(Thrillhill)
Played at around 11:25
Playing Favourites with Chris Guise

Carly Simon: Nobody Does It Better
From the 1977 film The Spy Who Loved Me
From the 1999 album: The Best of Bond…James Bond
(EMI)
Played at around 10:15

John Williams: The Raiders' March (a.k.a. "Indiana Jones Theme")  
As performed by the London Symphony Orchestra
From the 1981 film Raiders of the Lost Ark   
From the original soundtrack album: Raiders of the Lost Ark   
(Columbia)
Played at around 10:20

Ennio Morricone and his Orchestra: Per Qualche Dollaro in Più (For A Few Dollars More)  
From the 1965 film For A Few Dollars More (Per Qualche Dollaro in Più)
From the original soundtrack album: For A Few Dollars More (Per Qualche Dollaro in Più)
(RCA)
Played at around 10:40

Sex Bob-Omb: Threshold
From the 2010 film Scott Pilgrim vs the World
From the original soundtrack album: Scott Pilgrim vs. the World
(ABKCO)
Played at around 10:45

Monty Python: Always Look On The Bright Side of Life
From the 1979 film Monty Python's Life of Brian
From the original soundtrack album Monty Python's Life of Brian
(EMI)
Played at around 10:55
Studio operators
Associate producer: Sean McKenna
Wellington engineer: Shaun D Wilson
Auckland engineer: Jeremy Ansell
Christchurch engineer: Andrew Collins