Geology
From Our Changing World
Antarctica's rocks are often buried beneath thick ice, but geology has been a strong research focus in Antarctica dating back to Scott's expeditions.
In this wrap of the Geoscience Society of New Zealand's annual conference, we explore what rocks tell us about our changing world. Video, Audio

Victoria University geologists drove across the sea ice in McMurdo Sound this summer on the hunt for dust Audio

Veronika Meduna joins a team of geologists studying polygonal patterns on the ground in Antertica's Dry Valleys Audio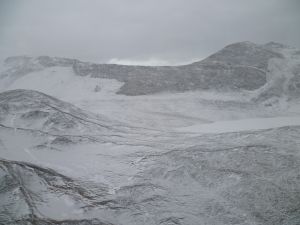 A collection of Our Changing World stories about Antarctica.
Gallery
More about Antarctica on Radio New Zealand
Pole To Pole
A three-part documentary series marking the International Polar Year 2007-2008.
Nine to Noon in Antarctica
Kathryn Ryan visits Scott Base and meets scientists researching climate change.