Our Changing World for Thursday 7 August 2008
On this programme
Water vapour is an important component of our planet's atmosphere, but about one in every thousand water molecules bonds with another, creating a new complex called water dimer. Henrik Kjeargaard is a theoretical chemist at the University of Otago, and from his calculations he can predict the concentration of water dimers in the atmosphere - but it has been much harder to actually detect them. Veronika Meduna meets him at his laboratory to find out why it is important to keep trying to detect and measure this particular form of water.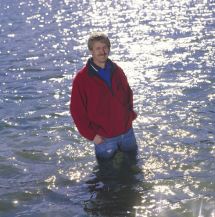 Photographs courtesy of University of Otago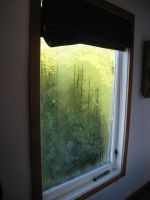 Patricia (not her real name) is 37. She has a University degree, a great job, a husband, a dog and a very stylish three-story house by the sea. She's attractive, intelligent and happy. But her home is uninsulated, cold and damp and in some areas falls below the standards outlined by the World Health Organization. Why? Amelia Nurse gets a tour of Patricia's home with Lois Easton from the housing research consortium Beacon Pathways to find out what's wrong with New Zealand homes and how we can improve them - and our overall health.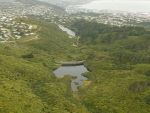 Stormwater flows through our cities and ends up in our streams and harbours. As it passes over the impervious surfaces typical of the urban environment - carparks, roadways, rooftops and concrete - it picks up contaminants that persist in the environment.
With the winter storms upon us, Dacia Herbulock traces one urban catchment from bush-clad stream to concrete spillway to find out more about the issues facing this often neglected aspect of our local environment.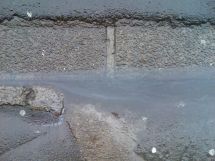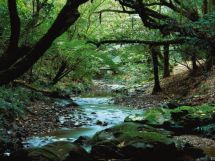 Photographs courtesy of Greater Wellington Regional Council
We know that air pollution could be one of the issues at the Olympic Games in Beijing, but athletes will also have to contend with high humidity and temperatures - and possibly food challenges. On the eve of the Games, Veronika Meduna meets a group of sports scientists whose focus is on extreme performance and endurance. She talks to Jim Cotter and Nancy Rehrer, whose research focuses on sports physiology under extreme conditions, sports nutritionist Ien Hellemans and textiles scientist Raechel Laing, who are all at the University of Otago.