One In Five for Sunday 29 June 2014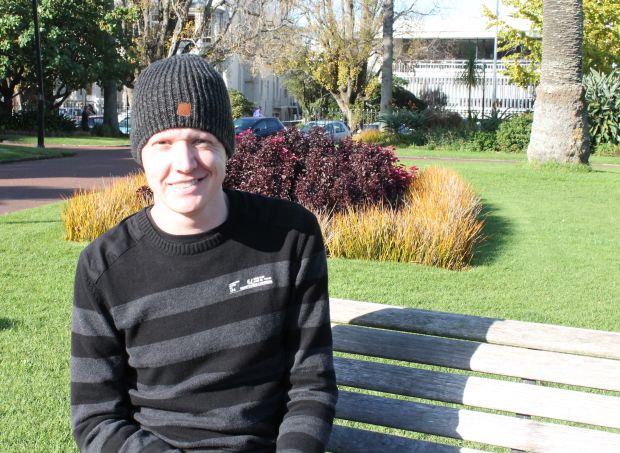 Gary Farrow
7:06 PM.It's estimated that every 15 minutes in New Zealand someone sustains a head injury. It happens mainly to men and boys under the age of 34. Seven and a half years ago Gary Farrow's life changed in an… Read more Audio
Gary's story
One sunny day in February seven years ago, Gary Farrow set out on a road trip from Auckland. He packed supplies for the day and headed to Whangarei. On the way home the 19-year-old's life changed forever.
Gary's car was hit by a drunk driver. He whacked his head on the steering wheel with such force his jaw broke in three places and he lost half his teeth. He shattered his hip, broke his legs and his knee.
But there were also other serious invisible injuries. Gary's brain was hurtled with incredible force against the front inside of his skull. He had a brain bleed which affects the way his body moves and the way his brain now has to function. The left frontal lobe damage means Gary's right hand no longer works and he has limited movement in his right leg. Gary spent seven months living in a rehabilitation unit.  
Now 27, Gary still needs help with day-to-day tasks. He suffers from debilitating fatigue. He's working though, 12 hours a week at the moment with a burning desire to build that to 30 hours.
And when he's not on the job at an Auckland radio station Gary is telling his story to traffic offenders as part of the Right Track programme, a programme that is run by the police and District Courts.
"I tell them the story of my crash, show them the pictures and that allows them to relate the traffic offence they have committed to what could possibly have resulted."
Gary says his descriptions of how life before the crash and the aspirations he had then really seem to strike a chord with the traffic offenders.
"People do cry during my speech, which is quite hard for me, but at the same time it's very rewarding. When someone's crying you know that you have cracked into something which just makes them realise what they could have done."