One In Five for Sunday 17 October 2010
7:06 PM.A taste of Blindness or a fundraiser in bad taste? And a new breed of educators tackle inclusion. Audio
Blind taste or Bad taste?
Getting a taste of what it means to be blind, or a fundraising effort that's in bad taste? That's the question prompted by the charity event hosted recently in a temporarily blacked-out Wellington restaurant. Diners were tempted to don the blindfolds and reach deep into their wallets for CBM. Formerly known as Christian Blind Mission, it's a German based international aid agency now working with a range of disabled people in some of the world's poorest regions.The national director of CBM in this country is Darren Ward, who says he sympathises with those blind advocates who're dubious about simulating blindness in the interests of PR.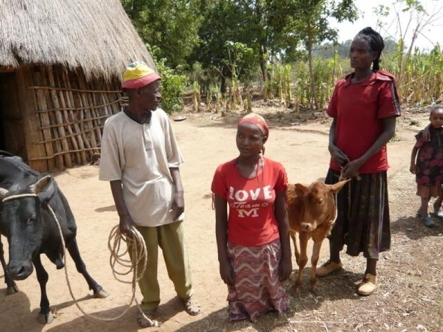 18-year-old Ethiopian Asnekecha. Asnekecha lost both feet in a cooking fire as an infant and the family have been excluded and discriminated against ever since. Through a micro finance loan she was able to purchase a cow and sell milk and butter in the local market, showing that someone with a disability can contribute to the care of a family and participate fully in the economic and social activity of a community. Through her example significant changes (for the good!) in how the villagers perceived people with disabilities have been seen.Image courtesy ofDarren Ward.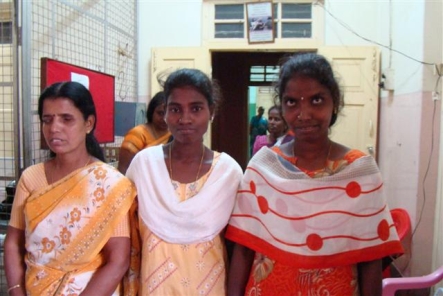 Trichy Community Based Rehabilitation (CBR) Workers. These are the three completely blind community workers who travel into villages outside the city of Trichy visiting families impacted by disability. They travel on public transport six days a week and have transformed lives through their work. Let no one say that being blind is a limitation to doing anything - these women show that whilst they may be visually impaired they are not disabled! Image courtesy ofDarren Ward.
Inclusive educators
Shane Melrose and fellow Otago University student Michelle Bizenden have cottoned on to the benefits of inclusive education. They've now become its staunch advocates. So who got their attention? Senior lecturer Dr Gill Rutherford. We can all think back to a teacher whose inspired us in one area of life or another, And there's no doubt that as Michelle and Shane would have it, Gill Rutherford has captured her students' imagination. Cue Gill Rutherford, whose backing up her teaching with her own research.