One In Five for Sunday 10 October 2010
7:06 PM.Raising the disability profile at the Health and Disability Commissioner's office. And some Aussie advice for the Rugby World Cup bosses on disability friendly access. Audio
In with the new and out with the old
It's the Health and Disability Commissioner's office's gain, but the Mainstream Supported Emloyment programme's loss. That's because former manager Pam MacNeill has moved onto the HDC. There, Pam MacNeill says she'll be running several projects. There's the survey of disability agencies to see how well they cope with ethnic diversity. Then there's turning Health and Disability Commission information into Easy to read format - plus a yet to be defined national campaign for people with intellectual disability. But Pam MacNeill says there's also an issue of reputation at stake.
A Rugby World Cup for all
So, it's an Aussie Rules lad here with some advice on Rugby. But when it comes to sport and sporting events, Nick Morris reckons he's a veteran. A long-time Paralympiam, Nick Morris says he's combined his knowledge of sporting events with his expertise on making them accessible to everyone…and the Rugby World Cup is no exception.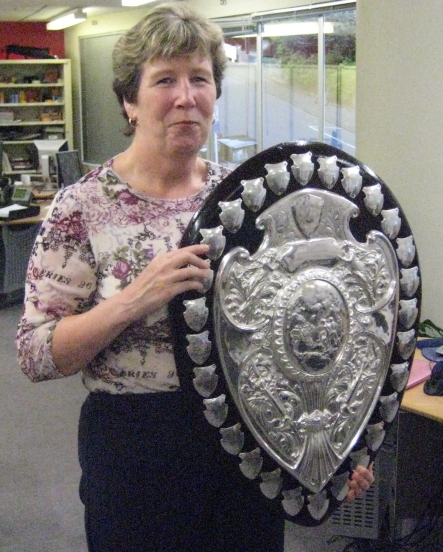 It might not be the Webb Ellis cup but as a staunch Cantab, Pam MacNeill has always wanted to get her hands on the Log 'o Wood.