One In Five for Sunday 19 September 2010
4:00 PM.Community activists launch their own welfare working group; and the deaf and hearing performers who're showing their resolve. Audio
Where's the justice...?
The ink's hardly dried on the issues paper from the Government's Welfare Working Group, before its alter ego - Welfare Justice - has gone on the road. It's a chance for members of the alternative non government welfare working group to hear from community activists who believe they've had the brush off from the Government appointed think tank. The alternative Welfare Working Group's a joint venture between the Anglican Church, Caritas and the Beneficiary Advocacy Federation.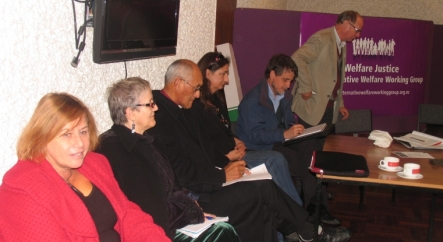 Alternative Welfare Working Group members (L-R) Sue Bradford, Wendi Wicks, Bishop Muru Walters, Kay Brereton (Beneficiaries Advocacy Federation), Paul Dalziel, and Chair, Mike O'Brien.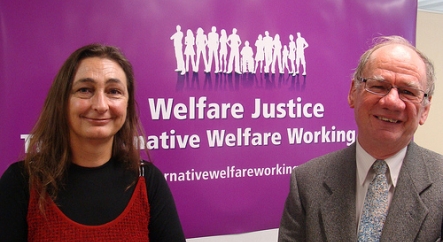 Kay Brereton with Mike O'Brien.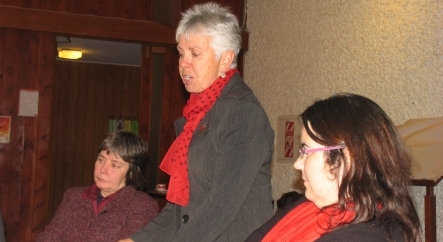 CTU rep Eileen Brown (standing) with Vincents Art Workshop coordinator Glen McDonald (left).
Firming up their Resolve
It's the last workshop before a select few from the Deaf/hearing integrated training sessions get ready to take things to the next level: working on a stage production that goes public this month at Wellington's Bats Theatre.