The Adelie Penguin
Researchers have been collecting samples from abandoned penguin rookeries on the coast of Ross Island. Among them is Carlo Baroni - a geo-morphologist from the University of Pisa, who's collaborating with New Zealand scientists Yvette Wharton and programme leader Craig Miller - both of Auckland University.
By studying the impact on penguin colonies of past climatic changes, and how the Adelie penguins have evolved, the scientists hope to see how the species might respond to climate change now and in the future.
Kathryn Ryan spoke to Carlo Baroni just outside Scott Base about the research.
The evolutionary past of the Adelie penguin and how climate change has affected them. Audio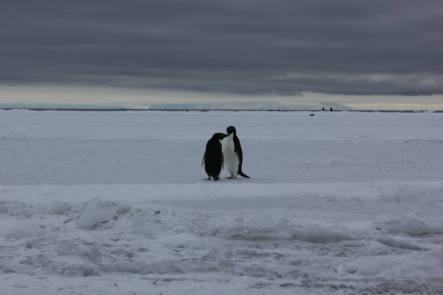 Adelie penguins at Cape Royds.