Nine To Noon for Thursday 13 August 2015
09:05 Future of SOE Solid Energy
Once a highly successful coal mining company, earning tens of millions of dollar in profit, the SOE Solid Energy is expected to go into voluntary administration later today. Analyst and commentator Brian Gaynor, the Executive Director of Milford Asset Managment, discusses what's happened, also the Buller Mayor Garry Howard.
09:20 Why are osteoporosis supplements still recommended when research shows they don't work?
Two Auckland clinical researchers say there is no scientific evidence to support the use of Vitamin D and calcium supplements for osteoporosis, and yet doctors continue to prescribe them, and academics and advocacy groups promote them. Auckland University Associate Professors Andrew Grey and Mark Bolland have just had a paper published in the British Medical Journal.
In it, they say that 32 out of 38 clinical trials of calcium and/or Vitamin D reported no health benefit in the use of the supplements for managing osteoporosis, in fact, they can cause harm. Andrew Grey discusses their research.
09:30 Citizen scientists helping with major research projects
Zooniverse is the website that's enlisting the eyes and brains of hundreds of thousands of ordinary people to do the grunt work for major science projects. At Zooniverse.org volunteers can help spot supermassive black holes in distant galaxies, identify animals from camera traps on the Serengeti Plains and even look for exotic subatomic particles in data from the Large Hadron Collider. Chris Lintott is co-founder.
09:45 UK correspondent Dame Ann Leslie
10:05 The plot to poison the world's greatest wine
Romanee-Conti is one of the most famed vineyards in the world producing some of the most expensive wines in the world. In 2010 the proprietor Aubert de Villaine received a bizarre threat – he should either pay more than a million Euro in ransom or his ancient vines would be poisoned. Journalist and writer Maximillian Potter wrote about the plot for Vanity Fair magazine, and has just published his book Shadows In The Vineyard: The True Story Of The Plot To Poison The World's Greatest Wine.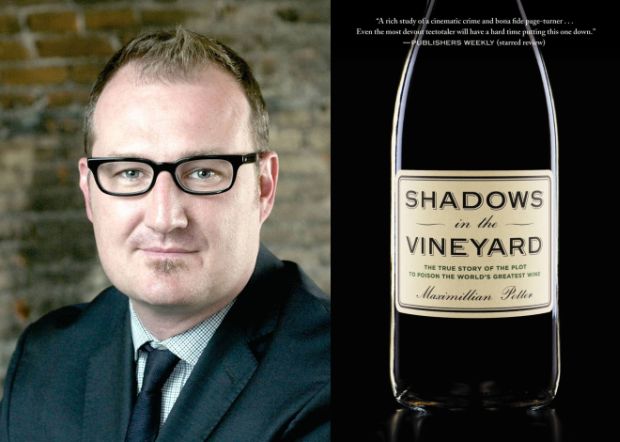 10:35 Book review: 'The Pale North' by Hamish Clayton
Published by Penguin  RRP$30.00. Reviewed by Phil Vine.
10:45 The Reading: 'Gutter Black' by Dave McArtney
Highlights from the intimate memoir by the late Dave McArtney, a founding member of one of NZ's iconic rock bands, 'Hello Sailor' recalling their days of creativity, misadventure, success and excess. (2 of 6, RNZ)
11:05 New technology with Andy Linton
Andy Linton discusses technology and the risks of hackers taking control. Andy has more than 30 years' experience in computer networking in the telecommunications industry and the academic sector. He currently spends his time teaching and helping build networks in developing regions around the world.
11:30 Five key skills for parenting "difficult" children
Education consultant and parenting commentator Joseph Driessen.
11:45 Film reviewer, Dan Slevin
Dan Slevin reviews the Amy Winehouse documentary Amy and the latest superhero movie Fantastic Four. Plus more from the NZIFF.