Nine To Noon for Friday 24 July 2015
09:05 What do doctors do when faced with patients who are dying?
A just released article in the New Zealand Medical journal is exploring what actions GPs take in end of life medical care. It found a small number of doctors give patients drugs with the express purpose of ending their lives. Many others gave drugs or modified treatment knowing it could increase the likelihood of death.
The author of the survey, Dr Phillipa Malpas, is a researcher at Auckland University's school of medicine. She is also a member of the Voluntary Euthanasia Society and a strong advocate for the legalisation of physician assisted dying.
09:30 Wonderful sheds - UK Shed of the Year competition
Andrew Wilcox started a competition in 2007 to find the best and quirkiest sheds after years of running a website devoted to the subject. This year there were over 2400 entries with the winner being an old hen house converted into a gin distillery in the Scottish Highlands. Other entries include reading sheds at the beach, writing sheds, boat sheds, sheds in trees – there's even an entire category for Tardis sheds.
09:45 Nepal Correspondent Kunda Dixit
Hundreds of thousands of Nepalese are still homeless after the earthquake in April. The editor of the Nepali Times, Kunda Dixit, discusses the long, slow rebuild.
10:05 The most good you can do
In his book The Most Good You Can Do, philosopher Peter Singer presents a compelling argument for effective altruism. He says donations to charities should be based on the evidence of their effectiveness rather giving to whichever one tugs on the heartstrings the most. He says we can and should be more ambitious in our giving. What's more, he makes a strong case for 'earning to give' and says you don't have to have an 'ethical career' to do the most good. He's the author of more than 20 books, a professor of bioethics at Princeton University, and laureate professor, School of Historical and Philosophical Studies, University of Melbourne. Peter Singer will be in New Zealand at the Christchurch Arts Festival in association with WORD Christchurch.
Links:
Give Well
Giving What We Can
80,000 Hours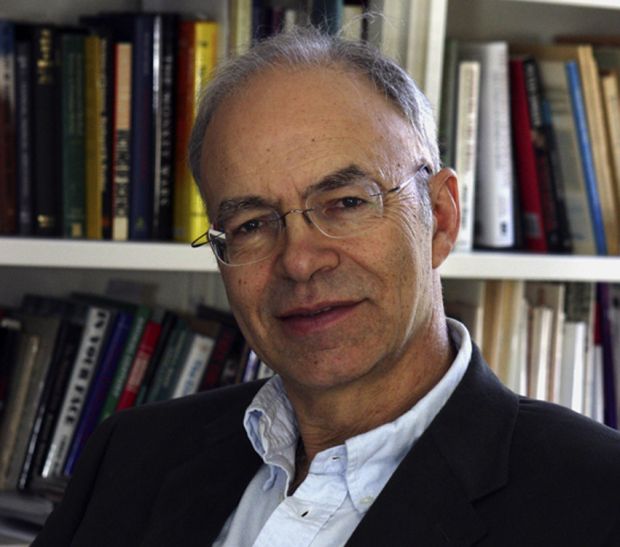 10:35 Book review: 'The Mountain Can Wait' by Sarah Leipciger
Published by Tinder Press, trade paperback, RRP$38.00. Reviewed by Tilly Lloyd from Unity Books.
10:45 The Reading: 'Five Sons and 100 Muri of Rice', by Sharyn Steel and Zoe Dryden
The life of Kharika Devkota, raised as a five-year-old bride in rural Nepal (5 of 12, RNZ).
11:05 New music with Jeremy Taylor
Jeremy Taylor reviews new music from Wilco, Ricki Lee Jones and Marlon Williams.
11:30 Sports commentator Brendan Telfer
Brendan Telfer discusses the surprise naming of a debutant  in the key position of first-five eight in the All Black side for Sunday morning's test against South Africa in Johannesburg; Shaun Kenny-Dowall, regular member of the Kiwis team was arrested last Saturday on 10 charges of domestic violence brought by his former partner; and The Black Caps on their way to South Africa as we speak, with no Brendon McCullum, Trent Boult or Tim Southee.
11:45 The week that was with comedians Radar and Elizabeth Easther
Music played in this show
Artist: Wilco
Song: EKG, Track 1
Comp: Wilco
Album: Star Wars
Label: dBpm
Song: More…, Track 2
Comp: Tweedy/Wilco
Album: Star Wars
Label: dBpm
Song: Taste The Ceiling, Track 6
Comp: Tweedy Wilco
Album: Star Wars
Label: dBpm
Artist: Ricki Lee Jones
Song: J'ai Connais Pas, Track 3
Comp: Jones
Album: The Other Side Of Desire
Label: TOSOD
Artist: Marlon Williams
Song: Dark Child, Track 3
Comp: Marlon Williams Tim Moore
Album: O, Potassium!!
Label: RPM/Braille