Nine To Noon for Wednesday 1 July 2015
09:05 Not 'Just Another Climate Change Action Group'
Leading scientists and academics are calling on the government  for a national risk assessment of the country's long term risks. The Wise Response Society say they don't want to be cast as just another climate change action group, but scientists, doctors, engineers, and researchers who are already seeing the unintended consequences of past and current economic decisions piling up.
Dr. Susan Krumdieck is a Professor in Mechanical Engineering at the University of Canterbury. For information on Professor Krumdieck's work on sustainability, visit the AEMS Lab website.
09:30 Ministry of Health on potential future national roll-out of bowel screening programme        
The Ministry of Health has completed its first evaluation of a pilot bowel cancer screening programme underway at Waitemata DHB. Since the beginning of 2012, Waitemata residents aged 50 to 74 have been offered free screening. They provide a stool sample and if any blood is detected, they are then referred for a colonoscopy.
The Ministry's evaluation shows that in the first 18 months 95 bowel cancer cases were picked up, as well as more than a thousand pre-cancerous conditions such as polyps. It says a nationwide screening programme of this kind would cost 39 million dollars a year.
Dr Susan Parry, Clinical Director, Bowel Cancer Programme, Ministry of Health and Dr Sarah Derrett of Bowel Cancer New Zealand, who says it is outrageous that there is still no national screening programme, which would save hundreds of lives each year.
09:45 Australia correspondent Bernard Keane
Bernard Keane reports from Australia with the latest on the revelations about Mafia donations to the Liberal Party.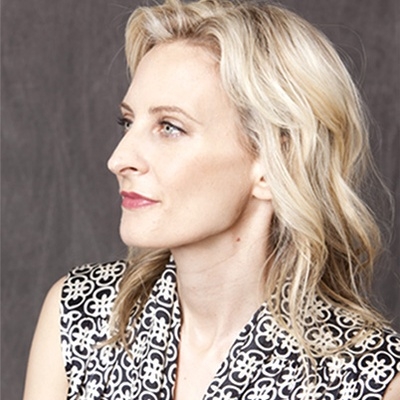 10:05 Wednesday Martin: Primates of Park Avenue
Anthropologist Wednesday Martin has examined the wealthy "stay-at-home Moms" of Manhattan's Upper East Side like any other primate group. Her book Primates of Park Avenue was written after she struggled to fit in to the elite community. Using her background in anthropology and primatology she observed the women of the community as she would a troop of apes; their display rituals, mating practices and attempts at dominance.
10:30 Book review: 'Luckiest Girl Alive' by Jessica Knoll
Published by Simon & Schuster RRP$25.00. Reviewed by Caitlin Cherry.
10:45 The Reading: 'Heartland' by Jenny Pattrick
Donny Mac arrives home from a short prison stint to find his life back in Manawa turned upside down. A cracker of a yarn told in true Kiwi style, set under the shadow of Mount Ruapehu (8 of 10, RNZ).
11:05 Marty Duda's artist of the week: Tiny Ruins
Tiny Ruins is the musical name of Auckland-based singer/songwriter Hollie Fullbrook. Born in England, Hollie moved to New Zealand with her parents as a young child and was immediately taken with music. While studying theatre in Wellington she began composing her own songs and released her first album, 'Some Were Made From Sea', in 2011. Based on a tradition of English folk music, the album garnered rave reviews and was nominated for the Taite Music Prize in 2012. Adding bassist Cass Basil and drummer Alex Freer to the band, Tiny Ruins released 'Brightly Painted One' in 2014 and subsequently won Best Alternative Album at the New Zealand Music Awards. Tiny Ruins is currently touring with Bic Runga with both artists performing separately and together on stage.
Tracks:
1. Bird In The Thyme - Hollie Fullbrook from 2011 album 'Some Were Meant For Sea' (Spunk)
2. She'll Be Coming 'Round - Hollie Fullbrook from 2014 album 'Brightly Painted One' (Spunk)
3. Andalucia - John Cale - Live at The 13th Floor (2015)
4. So Long, Frank Lloyd Wright -  Bic Runga & Tiny Ruins - Paul Simon - Live at Radio NZ (2015)
11:30 Media law with Ursula Cheer     
Professor Ursula Cheer of Canterbury University discusses media law issues – today she talks about damages and breach of privacy.
11:45 Arts commentator Courtney Johnston
Courtney Johnston, Director of The Dowse discusses Shannon Te Ao at City Gallery, Seraphine Pick at The Dowse, and live horses as art in New York.
Links:
Susan Te Kahurangi King and Shannon Te Ao - City Gallery Wellington, until 8 November
Roberta Smith, 'Art That Snorts, From Jannis Kounellis' - New York Times  
Seraphine Pick: White Noise - The Dowse Art Museum, until 17 January 2016