Nine To Noon for Tuesday 30 June 2015
09:05 Greek crisis - what's likely to happen?
There're 24 hours till a deadline for a Greek debt repayment to the International Monetary Fund - or the country risks bankruptcy. But rather than accept an austere new bailout deal, the prime minister Alexis Tsipras has defied the deadline, closed the banks, and called a referendum on the deal, for July the 6th. Meanwhile, Macedonia has ordered its banks to pull their money from Greece, the first sign of an immediate neighbour moving to protect itself from potential contagion. Dr James Ker-Lindsay is a Senior Research Fellow, European Institute, London School of Economics.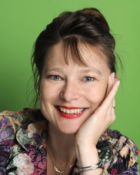 09:20 The activist group which successfully sued the Dutch Government to do more to fight climate change
Climate activists in the Netherlands scored a major victory in the courts last week, with the government being ordered to slash greenhouse gas emissions. The court in The Hague has told Dutch authorities to cut emissions by at least 25 percent  by 2020 on 1990 levels. Large parts of the Netherlands are below sea level and the environment group Urgenda argued that any rise in the sea level could have a huge impact on the country. One of the founders of Urgenda is Marjan Minnesma, who has twice been voted Netherlands' greenest entrepreneur.
09:45 US Correspondent Susan Milligan
Susan Milligan with the latest US news - gay marriage, the confederate flag and President Obama notches up some wins.
Susan Milligan is a former White House and National Political Correspondent for the Boston Globe. She is a Contributing Editor to US News and World Report. She also writes for The Washingtonian, Rhode Island Monthly, AARP Bulletin, eJournal and other publications. She teaches a course in Government and the Media to Boston University students at the Washington DC Campus.
10:05 The art of survival in extreme conditions
Survival expert John Hudson is a former helicopter pilot for the British Royal Air Force, who trains RAF instructors in advanced survival, and wrote the manual they use in training. He's also trained British soldiers and allies in desert, cold weather and jungle combat survival, and now works with civilian organisations from scouts and media companies to aid agencies and disaster response teams.
10:35 Book review: 'Ardennes 1944' by Anthony Beevor           
Published by Penguin Random House (NZ), RRP$55.00. Reviewed by Rae McGregor. 
10:45 The Reading: 'Heartland' by Jenny Pattrick
Donny Mac arrives home from a short prison stint to find his life back in Manawa turned upside down. A cracker of a yarn told in true kiwi style, set under the shadow of Mount Ruapehu. (7 of 10, RNZ).
11:05 Business commentator Rod Oram
Rod Oram discusses the impact of recent events in Greece and the Trans  Pacific Partnership negotiations end-game.
11:20 Conflict Kitchen
The take away restaurant that only serves food from countries that the United States is in conflict with - food from Afghanistan, Iraq, North Korea, Cuba, Iran and Venezuela.
Conflict Kitchen, in Pittsburgh, USA, was created by artists Dawn Weleski and Joh Rubin, to expose Pittsburgh palates to something new while promoting an understanding of other cultures. In the four years since it opened, the shop has transformed itself every few months to feature food from Afghanistan, Iran, Cuba, North Korea and Venezuela, dishing up lamb kebabs, kimchi and ceviche for 200 to 300 customers each day.
The eatery defines conflict broadly as war, boycotts, embargoes, military clashes and diplomatic quarrels. As policy makers debated troop withdrawals from Afghanistan, the specialty was bolani (savoury turnovers stuffed with spinach, red lentils or potatoes). Amid concerns over Iran's nuclear program, there was kubideh (seasoned ground beef wrapped in flatbread). For the Persian theme, the restaurant staged dinner at a house nearby at which guests Skyped with people in Iran who were eating the same dishes. Co-creator of Conflict Kitchen, Dawn Weleski. The Conflict Kitchen is a finalist in The 2015 International Award for Public Art, which is being co-hosted by Auckland's Elam School of Fine Arts, the University of Auckland, New Zealand  and the Shandong University of Art & Design in China.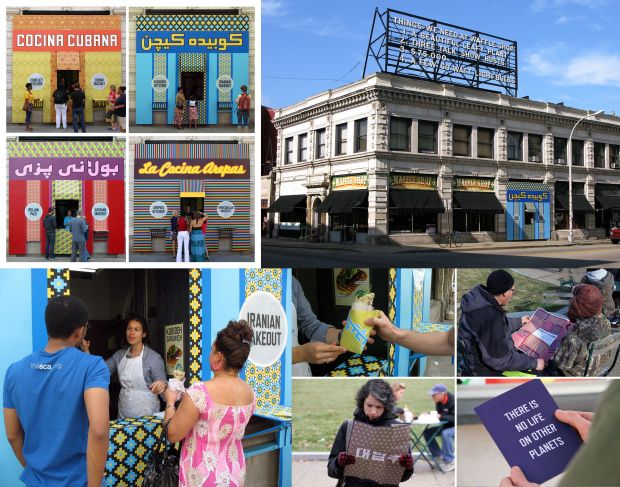 11:45 Media commentator, Gavin Ellis
Gavin Ellis discusses the current controversy in Australia with the ABC and digital realities as the print version of the Dominion Post is no longer available in Auckland.
Gavin Ellis is a media commentator and former editor of the New Zealand Herald. He can be contacted on gavin.ellis@xtra.co.nz.