Nine To Noon for Friday 12 June 2015
09:05 The state of state housing
Housing New Zealand has 18 billion dollars of stock in this country and 193,000 tenants. The spotlight has been on the state of some of that stock which has been branded cold, damp and unhealthy.
Emma Panapa is 37 weeks pregnant and the mother of 2 asthmatic school age boys. She talks about her attempts to get Housing New Zealand to make her home warmer.
Then, Social Housing Minister Paula Bennett on the government's overall plans for housing the most vulnerable.
09:30 First national data on school bullying confirms its prevalence
The first ever national data on school bullying has been released confirming its scale and prevalence, from verbal, to on-line, social and physical abuse. The data comes from the long-running Census At School, a national statistic project for primary and secondary school students.
Anne Patel is a teacher at Otahuhu College and a member of the Census At School team.
09:45 Asia correspondent Jamil Anderlini
News from the Asian region with our correspondent Financial Times Beijing Bureau chief, Jamil Anderlini.
10:05 How to look at Māori art in the 21st century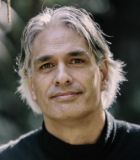 Dr Rangihiroa Panoho has 22 years professional experience as a leading New Zealand curator and art historian and his specialist areas are Māori, Pacific, New Zealand and international indigenous art. He has published and lectured extensively, and participated in collective projects, exhibitions and presentations within the Australasian gallery circuit, New York University, Field Museum Chicago and the International Social Sciences Council UNESCO, Paris. Dr Panoho is the author of Māori Art: History, Architecture, Landscape and Theory. Māori Art asks challenging questions regarding how we see Māori art and who controls the way in which we see it.
10:30 Book review: 'Original Rockers' by Richard King
Published by Faber, RRP $39.99. Reviewed by Kiran Dass from Unity Books.
10:45 The Reading: 'Undercover Mumbai', by Ayeesha Menon
Inspector Alia Khan, a young detective in the Mumbai Police Force, faces many obstacles as she attempts to solve a series of crimes, make sense of her troubled past and cope with being a woman in a chauvinistic, male-dominated police force (5 of 9, Goldhawk) Note: audio is not available for this programme.
11:05 New music with Jeremy Taylor
Jeremy Taylor delves into the minutiae of singer Mark Kozelek's life on the new Sun Kil Moon album, the debut from Derry, Northern Island's Soak, plus a change of direction from jazz/blues chanteuse Melody Gardot.
11:30 Sports commentator Brendan Telfer
Brendan Telfer discusses the idea floated that global sport needs a kind of interpol-like agency to tackle criminal activity.
11:45 The week that was with comedians Te Radar and Irene Pink
Music played in this show
Artist: Beck
Song: Turn Away
Composer: Hansen
Album: Morning Phase
Label: Capitol
Time: 09:35
Artist: SJD
Song: Little Pieces
Composer: Donelly
Album: Saint John Devine
Label: Round Trip Mars
Time: 10:10
Artist: Dukes
Song: Jackson
Composer: Wheelers, Rogers
Album:
Label: PRIVATE
Time: 10:40
Artist: Sharon Jones
Song: Long Time Wrong Time
Composer: Gastelum
Album: Give the People What They Want
Label: PROMO PEOPLE
Time: 11:45
Jeremy Taylor's music selection:
Artist: Sun Kil Moon
Song: The Possum, Track 1
Comp: Mark Kozelek
Album: Universal Themes
Label: Caldo Verde/ Rough Trade
Artist: Soak
Song: Sea Creatures, Track 5
Comp: Soak
Album: Before We Forgot How To Dream
Label: Rough Trade
Song: Blud, Track 3
Comp: Soak
Album: Before We Forgot How To Dream
Label: Rough Trade
Artist: Melody Gardot
Song: Don't Talk, Track 2
Comp: Gardot
Album: Currency Of Man
Label: Decca/Universal