Nine To Noon for Monday 15 June 2015
09:05 Call for better support for young carers
Census figures show 40,000 18 to 24-year-olds care for or look after elderly or disabled family members. Auckland University Researcher, Lauren Donnan has interviewed a range of young carers, who she says get little support despite carrying a huge weight of responsibility. She has now been commissioned by the Ministry of Social Development to write a paper on the issue.
Lauren Donnon was a young carer herself, looking after her autistic brother while her father went to work as an international flight attendant.
You can see more on this story on The Wireless
09:20 High stakes battle to form coalition government in Turkey
What next for Turkey after June 7th elections? Recep Tayyip Erdogan's Justice and Development party won 41 percent of vote, meaning it needs a coalition partner to form a government. Birol A. Yeşilada
09:30 How successful has DOC's massive 1080 programme been?
In what it has called The Battle for Our Birds, the Department of Conservation has done aerial drops of 1080 across hundreds of thousands of hectares of beech forest to try to knock back a pest explosion caused by a season of high seed production. DOC scientist, Graeme Elliott has been monitoring the impact.
09:45 Europe Correspondent Seamus Kearney
10:05 Carolyn Press-McKenzie
Carolyn Press-McKenzie has rescued animals of almost every kind. From circus monkeys, to native birds, three legged dogs, horses, pigeons, cats and many more. She is the founder of HUHA – Helping You Help Animals – a national animal rescue organisation with two sanctuaries – one in Kaitoki, and one in Otaki. She has made rescuing and rehoming animals her life. HUHA receives around 1,000 phone calls a month from around the country about animals in various states of need; none will be turned away.
10:35 Book review: 'Mislaid' by Nell Zink            
Published by HarperCollins Publishers UK, RRP$29.99. Reviewed by Gail Pittaway.
New Yorker article on Nell Zink.
10:45 The Reading: 'Undercover Mumbai', by Ayeesha Menon
Inspector Alia Khan, a young detective in the Mumbai Police Force, faces many obstacles as she attempts to solve a series of crimes, make sense of her troubled past and cope with being a woman in a chauvinistic, male-dominated police force (6 of 9, Goldhawk) Note: audio is not available for this programme.
11:05 Political commentators Mike Williams and Matthew Hooton
11:30 Preserving food, from Italian salumi to French charcuterie
Anna Mahy from the Preserved Cook School has a passion for swine, and runs Pig in a Day workshops to teach the traditional methods of preparing it. But it's not just the prosciutto she'll have you swinging in the cupboard. She also likes to cure lamb and duck.
Recipe: Cured Duck Recipe
Gallery: Anna's preserved meats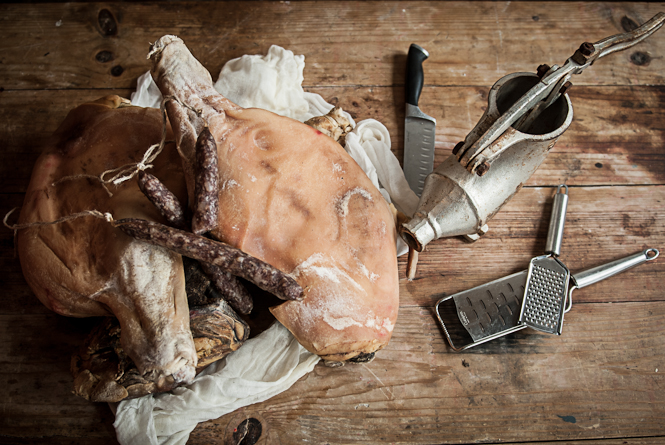 11:45 Urbanist Tommy Honey
Art galleries, councils, heritage and identity – who gets to decide?
Links:
Yes Whangarei
Hundertwasser Model Unveiled, Whangarei Leader
Have your say: Hundertwasser 'debate of the century', The Northern Advocate
Christchurch Town Hall $127.5m restoration approved, The Press
Govett Brewster Leny Lye Centre