Nine To Noon for Wednesday 10 June 2015
09:05 Fonterra CEO fronts up over farmer concerns
The Chief Executive of the country's largest company, Fonterra, fronts up in the face of concerns from farmer shareholders. The milk price is down, payouts lowered, farm debt balooning and farmers are asking questions about whether Fonterra's corporate house is in order. Kathryn talks with Theo Spierings.
09:35 Funding woes threaten the future of one-day school, Akoranga o Naenae
A new project to educate children who often fall between the cracks in mainstream schools faces an uncertain future. Lower Hutt teachers Kelly Layton, Clare Curry, and Natasha Furness started Akoranga o Naenae this year. Their one-day school uses a method that puts children in the driving seat of their own learning, boosts self-esteem, and gives them a sense of place in the world.

09:45 Australia correspondent Karen Middleton
Karen Middleton reports on the Australian Government is cracking down on foreign investors circumventing Australian law to buy up property.
10:05 Lawyer Michael Magazanik on multi-million dollar Thalidomide settlements
Australian lawyer Michael Magazanik successfully represented thalidomide victims in a class action suit against its Australasian distributors, Distillers. The lead client was Lynette Rowe, born in 1962 in Australia without arms or legs. She won a multi-million dollar settlement in 2012. During the case Michael Magazanik revealed that Distillers let pregnant women keep taking it despite knowing it was causing severe birth defects. One hundred other Australian and New Zealand victims also received pay-outs. Michael Magazanik, a former journalist, has written about the trial and his investigations into the company that made the drug. Silent Shock by Michael Magazanik is published by Text Publishing.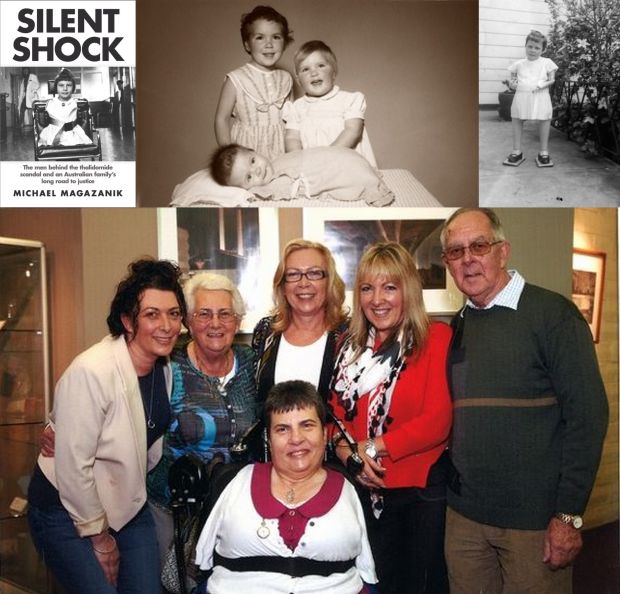 10:35 Book review: 'Flood of Fire' by Amitav Ghosh   
Published by Hachette, RRP $37.99. Reviewed by Ralph McAllister.
10:45 The Reading: Undercover Mumbai, by Ayeesha Menon
Inspector Alia Khan, a young detective in the Mumbai Police Force, faces many obstacles as she attempts to solve a series of crimes, make sense of her troubled past and cope with being a woman in a chauvinistic, male-dominated police force (3 of 9, Goldhawk) Note: audio is not available for this programme.
11:05 Marty Duda's artist of the week: Donovan
Donovan is celebrating his 50th year as a recording artist with the release of a double-disc retrospective featuring the best of his 1960s recordings. The Scots/Irish musician first hit in 1965 with Catch The Wind, a charming slice of Dylan-esque folk music that initially made Donovan just one of many "next Dylans". Bob himself, wasn't impressed as their meeting captured on the film Don't Look Back, revealed. But Donovan moved on, helping to usher in the psychedelic era with his mind-bending hit single, Sunshine Superman in 1966. Later he took The Beatles to India to meet Maharishi Yogi and taught John, Paul and George some finger-picking along the way. The hits dried up with the end of the decade but Donovan carries on. He was inducted into the Rock & Roll Hall of Fame in 2012 and sets out on his 50th Anniversary Tour later this year.
Tracks:
1. Catch The Wind – Donovan taken from 1965 album, "What's Bid Did and What's Bin Hid" (Pye)
2. Sunshine Superman  – Donovan taken from 1966 album "Sunshine Superman"  (Epic)
3. Wear Your Love Like Heaven – Donovan taken from 1967 album "A Gift From A Flower To A Garden" (Epic)
4. Goo Goo Barabajagal (Love Is Hot) – Donovan with The Jeff Beck Group taken from the 1969 album, "Barabajagal" (Epic)
11:30 Legal commentator Ryan Malone
Following the Lecretia Seales case on assisted dying, the government has said it will support an inquiry but any law change would have to be via a private members bill. Public law expert, Ryan Malone will explain why he thinks this is not the best approach.
11:45 Science commentator, Siouxsie Wiles
Allergies, libidos and bad science!
1. Release of a new guide to allergies by UK charity Sense about Science – busting some allergy myths.
2. Approval of the new female libido-boosting drug.
3. Bad science.
4. Genes link mental illness and creativity.
Music played in this show
Song: Mountain
Composer: The Phoenix Foundation
Album: Give Up Your Dreams
Label: Universal
Time: 09:37
Artist: Mel Torme
Song: Comin' Home Baby
Composer: Tucker/Patrick
Album:
Label: Atlantic
Time: 10:07