Nine To Noon for Tuesday 9 June 2015
09:05 Is Wellington's super city proposal set to be scuppered?
The mayor of Porirua says the city is in a stalemate over amalgamation and the government needs to step in. The Local Government Commission is expected to announce its decision today on whether or not the 9 councils and regional council should merge - and many of the regions mayors are expecting the plan will be rejected.  Nick Leggett is the mayor of Porirua City and Ray Wallace is the Hutt City Council's mayor.
09:20 Greece remains defiant on reform as debt restructure looms
Tensions are ratcheting up between Greece and its creditors as its next debt repayment  deadline looms. In a surprise move Athens missed a 300 million euro payment to the IMF last week, saying it would bundle all its payments into one. Greece has a 320 billion Euro debt and owes 240 billion Euros to its creditors in a deal that expires at the end of this month. (June 30) But as a deal is hammered out to restructure the bailout, Greece is remaining defiant with its Prime Minister Alexis Tsipras calling the creditors' new reform demands "absurd". The European Union, the International Monetary Fund and the European Central Bank are asking Greece to cut pensions, government jobs and tax rebates and open up more private sector investment. The Guardian's Helena Smith reports.
09:30 Ruatoria locals try to save their only bank
Westpac is proposing the closure of its Ruatoria branch - which means locals would have to travel to Gisborne to do their banking. Bill Burdett has lived in Ruatoria for more than 60 years, He's been a Gisborne District Councillor for five terms for the Waiapu-Matakaoa ward and says the loss of the sole remaining bank would be devastating to the wider community. Eddie Clark is a local businessman and owns K and M Contractors, he says locals are browned off.
09:45 US correspondent, Steve Almond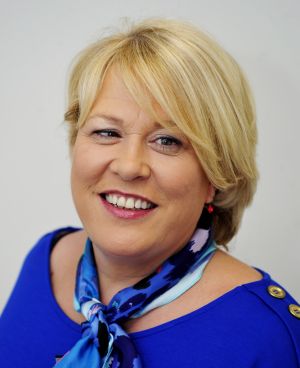 10:05 Mothers and daughters - the good, the bad and the guilty
Natasha Fennell is the co-author of the book The Daughterhood with Roisin Ingle. When Natasha Fennell's mother was diagnosed with a progressive illness, she wasn't ready to deal with the inevitability of what this would bring. She wondered, had she been a good enough daughter? She began her research and quickly learned that other daughters had similar fears and had never spoken about them before. Love for their mothers, regret for opportunities missed, resentments and emotional complexities all bubbled to the surface. Along with Roisin Ingle, who is an Irish Times columnist they formed The Daughterhood, a gathering of women talking about their mothers – the book was born out of that.
Book: The Daughterhood by Natasha Fennell and Roisin Ingle, published by Simon and Schuster, RRP $32.99.
10:30 NZ Literature review - A Place To Go On From: The Collected Poems of Iain Lonie
Published by Otago University Press, RRP $50.00. Edited by David Howard. Reviewed by Harry Ricketts.
10:45 The Reading: Undercover Mumbai, by Ayeesha Menon
Inspector Alia Khan, a young detective in the Mumbai Police Force, faces many obstacles as she attempts to solve a series of crimes, make sense of her troubled past and cope with being a woman in a chauvinistic, male-dominated police force (2 of 9, Goldhawk) Note: audio is not available for this programme.
11:05 Business commentator Rod Oram
Rod Oram discusses Z Energy to purchase Caltex; and David Jones' taking over Kirkcaldie and Stains.
11:20 Matthias Bittner on his 'War of Lies' documentary
In 2003 the lies of one man, Rafid Ahmed Alwan Al-Janabi, were used to unleash war on Iraq. Why did he do it? We ask Matthias Bittner the German filmmaker whose interview with Al-Janabi is the basis of his latest documentary, War of Lies, that's been screening as part of the Documentary Edge festival.
11:45 Media commentator, Gavin Ellis
Gavin Ellis discusses Maori TV, 3 News Ratings, sponsorship and news. Gavin Ellis is a media commentator and former editor of the New Zealand Herald. He can be contacted on gavin.ellis@xtra.co.nz.
Music played in this show
Artist: The Milk Carton Kids
Song: The City of Our Lady
Composer:
Album: Monterey
Label:
Time: 9.30
Artist: Anna Coddington
Song: Bird In Hand
Composer:
Album: Single from 2013
Label:
Time: 9.45
Artist: Greg Johnson Set
Song: Isabelle
Composer:
Album: Everyday Distortions
Label:
Time: 10.35