Nine To Noon for Wednesday 3 June 2015
09:05 Sepp Blatter's sudden resignation from FIFA
The most powerful man in football has stepped down just four days after he was re-elected to the post for a fifth term, and six days after dawn raids at a hotel in Zurich when the FBI arrested several FIFA officials on charges of corruption, described as  "rampant, systemic, and deep-rooted".
We speak with former Club England managing director Adrian Bevington, on whether his former FA colleague David Gill, who is the current FIFA vice president is the man for the job
We'll also speak again with Bonita Mersiades, the Australian FIFA football executive who made claims of FIFA malpractice during Australia's failed bid to host the 2022 world cup.
Yesterday Nine to Noon spoke with investigative journalist Heidi Blake on her book The Ugly Game - The Qatari Plot to buy the World Cup.
Last week Kathryn spoke with former FIFA presidential candidate Jerome Champagne.
Listen to our coverage of the FBI raids and arrests of former FIFA executives last week.
09:15 Sepp Blatter's sudden resignation from FIFA
Bonita Mersiades is a former Australian football executive turned whistleblower. She made claims of FIFA malpractice during Australia's failed bid to host the 2022 Football World Cup.  She is also a member of the organisation NewFifaNow, which is calling for a total clean out of FIFA.
09:30 Increasing numbers of landowners opting to covenant land
The QEII National Trust has just had registered its 4000th covenant. Chair James Guild discusses why landowners big and small are opting to voluntarily protect habitat for rare plants and animals as well as visual or landscape features.
09:45 Australia correspondent Bernard Keane
Bernard Keane reports from Australia where the cabinet is split over the government proposal to strip the citizenship of non-dual national citizens suspected of terrorism.
10:05 The Kiwi tech entrepreneur whose back breaking injury was instrumental in his success
Mark Major is a kiwi tech entrepreneur from Wellington whose back-breaking injury was instrumental in his first success, Plummet Free Fall. He can't code, and isn't great at drawing. Instead he used his experiences of freefalling - losing his job, and falling down a construction shaft, as inspiration to create a slapstick mobile iphone game.
Plummet Free Fall, has now been downloaded more than 350,000 times and was number one on iTunes in four countries: New Zealand, Russia, Ukraine, and Belarus.
His latest project is, Plunge Free Dive, which he's developing in tandem with the world record freediver, William Trubridge, to raise awareness of the plight of Maui's dolphins.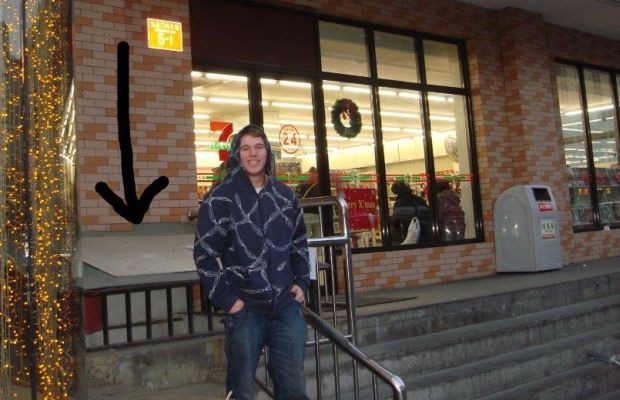 Mark Major standing beside the hole he fell down.
10:35 Book review: 'What She Left' by T  R Richmond
Published by Penguin Random House, RRP$38.00. Reviewed by Lynne Browning.
10:45 The Reading: 'Tale of a Redundant Miner' by Paul Maunder
Sid moves from the UK to the West Coast for a better life, but work in the mines still proves fraught (RNZ)
11:05 Marty Duda's artist of the week: Florence + The Machine
London-born Florence Welch has become an artist to be reckoned with ever since the release of her debut album, 'Lungs', in 2009. Welch is a powerful vocalist who has captured the hearts and minds of millions of adoring fans with her dramatic, often bombastic, songs. After taking a year-long sabbatical, Florence + The Machine return with their third studio album, which Florence describes as "less grand and more vulnerable". 'How Big, How Blue, How Beautiful' has just been released and Florence + The Machine have been frequent visitors to NZ. No doubt they will be back soon.
Tracks:
1. Dog Days Are Over – Florence + The Machine taken from 2009 album, 'Lungs' (Island)
2  Shake It Out – Florence + The Machine taken from 2011 album 'Ceremonials' (Island)
3. Try A Little Tenderness – Florence + The Machine taken from 2012 album 'MTV Unplugged' (Island)
4. St Jude – Florence + The Machine taken from the 2015 album, 'How Big, How Blue, How Beautiful' (Island)
11:30 Legal response to Natural Disasters
Canterbury University Law professor and co-author of Legal Response to Natural Disasters. Professor Elizabeth Toomey from University of Canterbury School of Law, is the co-author with Professor Jeremy Finn of the book released last month, Legal Response to Natural Disasters.
11:45 Arts commentator Courtney Johnston
Art meets fashion in exhibitions in Wellington and Dunedin.
Frances Hodgkins: Lace Collars and Calico - Dunedin Public Art Gallery, until 16 August
Tell tails - Christine Hellyar, Maureen Lander and Jo Torr, National Library of New Zealand, Wellington, until 14 August.
Music played in this show
Artist: Tami Neilson
Song: Walk (Back to Your Arms)
Composer: T Neilson/ J Neilson
Album: Dynamite
Label: Neilson
Time: 09:26
Artist: Elvis Costello
Song: Watching the Detective
Composer: Costello
Album: My Aim is True
Label: Universal
Time: 09:45
Artist: The Veils
Song: Turn from the Rain
Composer: Andrews
Album: Time Stays, We Go
Label: Rough Trade
Time: 11:45