Nine To Noon for Friday 22 May 2015
09:05 Melbourne lawyer, Rob Stary, who is representing an Australian man who joined a jihadist training camp in Syria, and who now wishes to return home.
Adam Brookman is a trained nurse and a married father of five in his late 30s who goes by the name "Abu Ibrahim". He went to Syria in 2014, and claims his intention was to be a medic to help those injured in the civil war, but that he found himself in a training camp run by extremists. Rob Stary says if Mr Ibrahim comes home he could play a key role in helping deradicalise young people who may be tempted to join Islamic State, and also provide intelligence on jihadist groups.
09:30 Finance Minister Bill English on his seventh Budget
09:45 Pacific correspondent Mike Field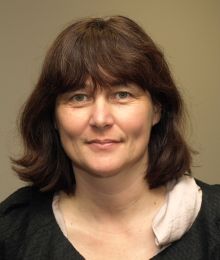 10:05 Union boss's battle for workers and personal battle
Helen Kelly has been at the helm of the CTU for eight years and is the Union's chief spokesperson on many issues facing workers, including advocating for safe and health workplaces. Helen's been a battler for women's pay and employment equity through legislative and social change. She is now facing a very personal battle, after being diagnosed with lung cancer.
10:30 John McIntyre from The Children's Bookshop in Wellington
When Dad Showed Me The Universe by Ulf Stark illustrated by Eva Eriksson. Published by Gecko Press, ISBN 978-1-927271-82-7
The Rabbit and the Shadow by Melanie Rutten. Published by Book Island, ISBN 978-09941098-0-4
Muddle and Mo by Nikki Slade Robinson. Published by Duck Creek, ISBN 978-1927305-01-0
10:45 The Reading: 'The Global Gardener' by Michael Scott
A Gardening Travelogue that moves from vegetables in Scotland, to grass in California, and a trans-Tasman garden in Wellington, meeting quirky characters along the way. Told by a botanist who describes himself as having 'a dynamic and romantic relationship with flora and fauna'. Michael Scott was born in New Zealand and lives in Gloucestershire, England where he strives to formulate practical action plans to preserve and revere the natural world. (10 of 10, RNZ)
11:05 Music with Grant Smithies   
Clocking up more than his share of Frequent Flyer miles, Grant Smithies heads to Portland, Oregon to check out the new album from Unknown Mortal Orchestra, then takes a time machine back to 1971 to reconsider The Rolling Stones' Sticky Fingers.
11:30 Sports commentator Brendan Telfer
Brendan Telfer discusses Dean Barker's new role leading Japan's America's Cup team.
11:45 Comedians Te Radar and Michele A'Court look back at the week that was
Music played in this show
Artist: Unknown Mortal Orchestra
Song: Can't Keep Checking My Phone
Comp: Ruban Nielson
Album: Multi-Love
Label: Jagjaguwar/ The Label
Artist: Unknown Mortal Orchestra
Song: Multi-Love (title track)
Comp: Ruban Nielson
Album: Multi-Love
Label: Jagjaguwar/ The Label
Artist: Rolling Stones
Song: You Gotta Move
Comp: Jagger/ Richards
Album: Sticky Fingers
Label: Polydor
Artist: Rolling Stones
Song: Can't You Hear Me Knocking  
Comp: Jagger/ Richards
Album: Sticky Fingers
Label: Polydor