Nine To Noon for Thursday 21 May 2015
09:05 Promising new cancer treatment created in Wellington
A Wellington biotech company is preparing to take its promising cancer immunotherapy to human clinical trials. The new generation therapy, which would also potentially function as a cancer vaccine is the result of a joint venture between the Malaghan Institute, and Victoria University's Ferrier Research Institute. However to get a new drug to market costs around a billion US dollars, so the teams have set up a new company Avalia, to attract further investment to allow for  human clinical trials. 
Richard Furneaux is the Director of the Ferrier Research institute. Shivali Gulab is the CEO of Avalia Immunotherapies
09:30 New Queenstown to Milford Sound rail link proposed
Another plan to build a tunnel between Queenstown and Milford Sound has been proposed.Queenstown engineer Colin Jenner of Milford Sound Link Rail is proposing a drive on-drive off electric railway passing through a 13-point-five kilometre tunnel, which would link the Dart and Hollyford valleys.
09:45 UK correspondent, Jon Dennis
Labour is in 'biggest crisis in history' after election defeat - with potential new leaders ruling themselves out and the country's largest trade union considering breaking its formal link with the Labour. Nigel Farage cements its hold on UKIP following ructions in the party.. and UK businesses are increasingly worried about Britain leaving the European Union.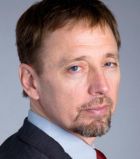 10:05 Hostage negotiator Chris Voss on getting what you want
If you're after a pay rise or seeking the release of a hostage, there are common strategies that can be used in both. Chris Voss is a former international hostage negotiator with the FBI, who now trains individuals, companies and governments on how to get what they want. He was with the FBI for 24 years where he directed and advised teams in a variety of investigations around the world. After retiring as the FBI's lead international hostage negotiator, Chris Voss started the Black Swan Group which gives advice on everything from crisis negotiation to business takeovers and many things in between.
10:35 Book review: 'Theodore Boone: The Fugitive' by John Grisham
Published by Hachette, RRP$29.99. Reviewed by Ralph McAllister
10:45 The Reading: 'The Global Gardener' by Michael Scott
A Gardening Travelogue that moves from vegetables in Scotland, to grass in California, and a trans-Tasman garden in Wellington, meeting quirky characters along the way. Told by a botanist who describes himself as having 'a dynamic and romantic relationship with flora and fauna'. Michael Scott was born in New Zealand and lives in Gloucestershire, England where he strives to formulate practical action plans to preserve and revere the natural world. (9 of 10, RNZ)
11:05 New technology with Sarah Putt
New Technology correspondent Sarah Putt discusses philanthropy; Apple versus Samsung - the latest round; and how to get over 200,000 twitter followers in 45 minutes.
11:25 Founder of the Kids' Lit Quiz
Founder and quizmaster of the hugely successful Kids' Lit Quiz, Wayne Mills, on rewarding and motivating those who love to read.
11:45 Film Reviewer, Dan Slevin
Dan Slevin reviews Mad Max: Fury Road (George Miller) – Post-apocalyptic rescue drama with Tom Hardy and Charlize Theron; Pitch Perfect 2 (Elizabeth Banks) revisits the acapella group and Slow West (John Maclean) about  bounty hunters in 1800's Colorado, partly shot in New Zealand, with a quick preview of the Documentary Edge Festival which opened in Auckland on Wednesday night.