Nine To Noon for Wednesday 13 May 2015
09:05 Right to Die case: Andrew Butler, lawyer for Lecretia Seales
Andrew Butler is the lawyer for terminally ill woman, Lecretia Seales, who is going to the High Court seeking the right for a doctor to help her die without criminal prosecution.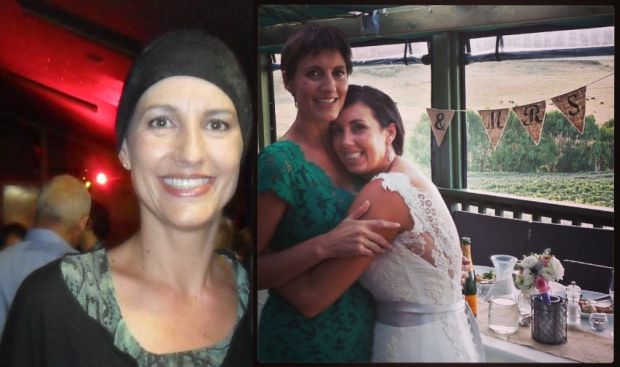 Left: Lecretia Seales. Right: Lecretia with her sister at her sister's wedding
09:30 The secret of Blood Falls
Jill Mikucki is an Antarctic researcher who's been studying the evocatively named Blood Falls at the McMurdo Dry Valleys. She's discovered the falls are part of an extensive network of interconnected lakes and rivers packed with strange microbial life that's survived for millions of years locked away in the cold and dark of the frozen continent.

Blood Falls by Peter Rejcek, National Science Foundation
09:35 Reserve Bank announces measures to cool Auckland housing market
The Reserve Bank has released its six-monthly Financial Stability Report on Wednesday, in which it has announced measures to cool the Auckland housing market. Radio New Zealand's economics correspondent, Patrick O'Meara.
09:45 Australia correspondent Karen Middleton
10:05 Futurist Mark Pesce - Planet of the Apps
Mark Pesce is an inventor, educator, author and futurist. He is the keynote speaker at the tech innovation conference, Digital Disrupt next week. Mark Pesce predicts that within five years, every business will be an app, and the way we use money in 20 years won't look anything like it does today.
10:35 Book review: 'Villa America' by Liza Klaussman
Published by Macmillan. Reviewed by Anne Else.
10:45 The Reading: 'The Global Gardener' by Michael Scott
A Gardening Travelogue that moves from vegetables in Scotland, to grass in California, and a trans-Tasman garden in Wellington, meeting quirky characters along the way. Told by a botanist who describes himself as having 'a dynamic and romantic relationship with flora and fauna'. Michael Scott was born in New Zealand and lives in Gloucestershire, England where he strives to formulate practical action plans to preserve and revere the natural world. (3 of 10, RNZ)
11:05 Marty Duda's artist of the week: Faith No More
With roots that stretch back to the late 1970s, Faith No More made their first musical impression in the mid-80s with lead vocalist Chuck Mosley. At that point the San Francisco-based band was one of the few blending hard rock, funk and hip-hop elements into their music. By the end of the decade Mosley was out and vocalist Mike Patton was in and Faith No More's success kicked in with the hit record Epic. The band continued to excite and confound fans with a myriad of musical styles and a rebellious attitude until they disbanded in 1998. The band reformed a few years ago… they recently performed in Auckland at this year's Westfest. The band's first new studio album since 1997, titled "Sol Invictus", is due out this week.
Tracks:
1. Anne's Song – Faith No More taken from 1987 album, "Introduce Yourself" (Slash)
2  Epic  – Faith No More taken from 1989 album "The Real Thing" (Slash)
3. Evidence – Faith No More taken from 1995 album "King For A Day, Fool For A Lifetime" (Slash)
4. Sunny Side Up – Faith No More taken from the 2015 album, "Sol Invictus" (Reclamation/PIAS)
11:30 Media law with Ursula Cheer 
Professor Ursula Cheer of Canterbury University discusses media law issues - today she's looking at looming changes to in-court media coverage.
11:45 Science commentator, Siouxsie Wiles
Siouxsie Wiles discusses new research on internet self diagnosis, otherwise known as cyberchondria, which shows most information people receive in a medical Google search is irrelevant.
Music played in this show
Artist: The La's
Song: There She Goes
Composer: Mayers
Album: The La's
Label: Go Discs
Broadcast time: 09:46am
Artist: Faith No More
Song: Anne's Song
Composer: n/a
Album: Introduce Yourself
Label: Slash
Broadcast time: 11:09
Artist: Faith No More
Song: Epic
Composer: n/a
Album: The Real Thing
Label: Slash
Broadcast time: 11:15
Artist: Faith No More
Song: Evidence
Composer: n/a
Album: King For A Day, Fool For A Lifetime
Label: Slash
Broadcast time: 11:21
Artist: Faith No More
Song: Sunny Side Up
Composer: n/a
Album: Sol Invictus
Label: Reclamation / PIAS
Broadcast time: 11:28
Artist: Jake Bugg
Song: Me And You
Composer: Bugg
Album: Shnagri La
Label: Virgin
Broadcast time: 11:45