Nine To Noon for Tuesday 12 May 2015
09:05 MSD urged to adopt predictive tool to identify at risk children
The Social Development Ministry is stopping short of implementing a predictive risk assessment tool that can identify children at risk of abuse.
MSD commissioned Auckland economist Professor Rhema Vaithianathan to develop the model which uses data about children and their families to identify those at risk of physical, sexual or emotional abuse before the age of two.  Professor Vaithianathan says MSD has decided against implementing the tool in the way it was intended, and says it is unethical. Dorothy Adams is General Manager of Insights for the Ministry of Social Development.
09:30 Government announces cuts to ACC levies
Jonathan Eriksen is the Managing Director of actuaries and investment firm Eriksen & Associates, which evaluates the liabilities of funds like ACC.
09:45 US Correspondent Steve Almond
US Correspondent Steve Almond reports on deflation - not economic, but a scandal involving deflated footballs being used in an NFL play-off game.
10:05 Actor Mark Mitchinson on bypassing traditional TV channels and taking New Zealand content to audiences directly via the web
For New Zealand actors, those great roles can be hard to come by, so Mark Mitchinson created his own. He and writer/director Justin Harwood recently completed the second season of their acclaimed web series, The High Road.
He talks to Kathryn about bypassing the traditional television model for local drama, and also his two breakthrough roles. In the television drama Bloodlines, he played Dunedin-based Psychiatrist Colin Bouwer, who murdered his wife Annette by slowly poisoning her. He then played gunman Jan Molinaar who was at the centre of a siege in Napier in 2009 after shooting a policeman and a neighbour.

Top left and right: Mark Mitchinson as Colin Bouwer in Bloodlines. Bottom left: Mark Mitchinson as Jan Molinaar in Siege. Bottom right: Mark Mitchinson as Terry Huffer in the web series, The High Road.
The producers of The High Road have even released a fictional hit single and accompanying music video Ain't Got No Money (And I Don't Care from The Queens fictional 1979 album "Golden Handshake".
10:35 Book review: 'Sanctuary: The Discovery of Wonder' by Julie Leibrich
Published by Otago University Press. Reviewed by Paul Diamond.
10:45 The Reading: 'The Global Gardener' by Michael Scott
A Gardening Travelogue that moves from vegetables in Scotland, to grass in California, and a trans-Tasman garden in Wellington, meeting quirky characters along the way. Told by a botanist who describes himself as having 'a dynamic and romantic relationship with flora and fauna'. Michael Scott was born in New Zealand and lives in Gloucestershire, England where he strives to formulate practical action plans to preserve and revere the natural world. (2 of 10, RNZ)
11:05 Business commentator Rod Oram
Business commentator Rod Oram discusses Foodstuffs new CEO; and the economics of coal, in light of Solid Energy's latest job cuts.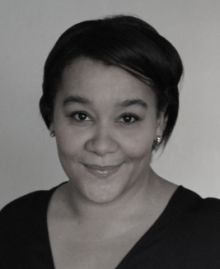 11:20 Amnesia – waking up in the future – Naomi Jacobs
In 2008, British woman Naomi Jacobs went to bed one night, she was a 32-year-old mother. When she woke the following morning, her world had changed. She didn't recognise her home, nor her 10-year-old son. She had a new persona, believing she was a teenage schoolgirl living in 1992. The diagnosis was dissociative amnesia. And so began her journey to piece her life back together. She has written a book about her astounding experience, called I Woke Up in the Future, published by Macmillan.
11:45 Media commentator Gavin Ellis
Media commentator Gavin Ellis discusses the re-litigation of the Lundy trial by North & South and The Listener, the Matthew Sinclair story revisited.
Gavin Ellis is a media commentator and former editor of the New Zealand Herald. He can be contacted on gavin.ellis@xtra.co.nz
Music played in this show
Artist: The Lumineers
Song: Ho Hey
Composer: Schultz / Fraites
Album: The Lumineers
Label: Dualtone
Broadcast time: 10:37
Artist: Sean James Donelly
Song: Little Pieces
Composer: Donelly
Album: Saint John Devine
Label: Round Trip Mars
Broadcast time: 11:22