Nine To Noon for Wednesday 6 May 2015
09:05 NZ Falun Gong lawyer angered over McCully email
The lawyer for the NZ Falun Gong movement, Kerry Gore, is angered by a leaked email from the office of the Foreign Affairs Minister, Murray McCully, warning ministers and MPs not to attend commemorative events next week because of Chinese Embassy sensitivities.
09:20 Obesity set to be New Zealand's number one health problem by next year
Ron Dunham is the Chief executive of Lakes District Health and is also Chair of the National Chief Executives Group.
09:30 Nepal's earthquake engineers warn over reconstruction
As Nepal moves from rescue mode to recovery mode, the country's earthquake engineers estimate there are four hundred thousand buildings which need reconstructing. Ramesh Guragain is a Director at the Nepal's National Society for Earthquake Technology.
09:45 Australia correspondent Bernard Keane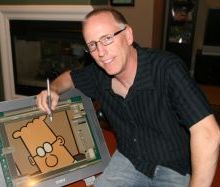 10:05 Dilbert creator Scott Adams, on office politics and why "goals are for losers"
Newspaper readers around the world will know Dilbert only too well - the comic strip based around office worker, Dilbert and his incompetent co-workers and management. It was first syndicated in 1989.
Cartoonist Scott Adams talks to Kathryn Ryan about how the comic strip was inspired by his own office work and the different characters he worked with along the way.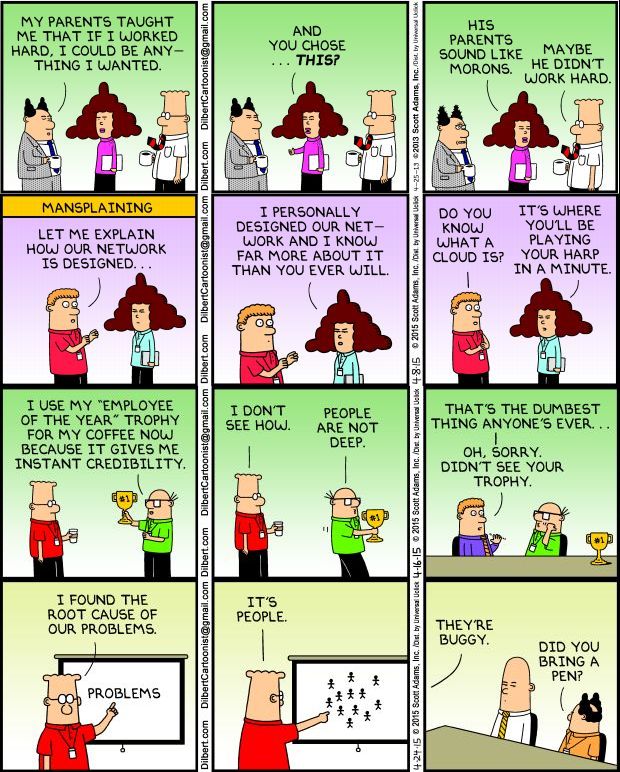 10:35 Book review: 'Quick Sand' by Steve Toltz           
Published by Hamish Hamilton. Reviewed by Davd Hill.
10:45 The Reading: 'Touchstones' by James McNeish
We continue the memoir of James McNeish, about the people in his life who shaped his perspective: "a gallery of people – rebels, outsiders, romantics, enlightened misfits and illiterates – who have touched me in life." (Part 13 of 15, RNZ).
11:05 Marty Duda's artist of the week: Ben E King
Beginning with his stint as the lead singer of The Drifters in 1959 and reaching into the 1970's disco era, Ben E. King proved to be one of the most soulful and resilient artists of his time. Although his recording of Stand By Me overshadows much of his work, Ben E King made consistently great records throughout his career. He began singing doo wop in the mid-1950s, led a new version of The Drifters into the 1960s and later scored with funkified disco records in the 70s. Ben E King passed away at the age of 76 this past week. Marty interviewed Ben E King back in 1986. 
Tracks:
1. There Goes My Baby – The Drifters taken from 1959 single (Atlantic)
2  Stand By Me – Ben E. King taken from 1961 single (Atco)
3. Don't Take Your Love From Me – Ben E. King taken from 1968 single (Atco)
4. Supernatural Thing – Part 1 – Ben E. King taken from the 1975 album, "Supernatural" (Atlantic)
11:30 Tax Law with Andrew Dickeson
Andrew Dickeson looks at tax issues in New Zealand, including why Netflix doesn't have to pay tax, whereas other internet streaming providers like Lightbox and Sky do.
11:45 Arts with Lynn Freeman               
Lynn Freeman reports in from the Venice Biennale.

Left: David Darchicourt's commissioned map of New Zealand, Top right: detail, Secret Power, Bottom right: sculptural recreation of one of the NSA images described in Snowden documents.