Nine To Noon for Tuesday 5 May 2015
09:05 Botched operations by surgeon raises questions about supervision
A report released by the Health and Disability Commissioner into the death of an elderly man on the operating table has found four breaches of the code of patient rights. Radio New Zealand understands that the surgeon involved is Michael Parry, who had previously faced investigations over the death of another patient and for two botched operations involving keyhole surgeries. Andrew Connolly is the chair of the Medical Council.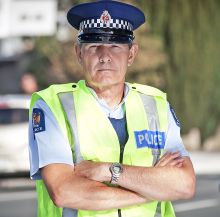 09:20 Correct use of child car seats found wanting
An annual child safety car seat sting by the police and Plunket in the Bay of Plenty has thrown up worrying results - with some children not any form of restraint, and other sitting in seat with fitting faults. Senior Sergeant Ian Campion is the Officer in Charge for road policing in the Western Bay of Plenty.
09:45 US correspondent Susan Milligan
Susan Milligan is a Contributing Editor to US News and World Report. She also writes for The Washingtonian, Rhode Island Monthly, AARP Bulletin, eJournal  and other publications. She teaches a course in Government and the Media to Boston University students at the Washington DC Campus. She is a former White House and National Political Correspondent for the  Boston Globe.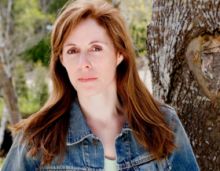 10:05 Young adult author, Laurie Halse Anderson
Young adult author Laurie Halse Anderson doesn't shy away from the tough subjects such as addiction, mental health, sexual assault and suicide. Her books have been best sellers, and she has been honoured by the American Library Association for her contribution to Young Adult writing. Her latest novel, The Impossible Knife of Memory is the story of high school student Hayley Kincain whose father is a war veteran who struggles with post traumatic stress and addiction. She will be speaking at the Auckland Writer's Festival in May.
10:35 Book review: The Slaughter Man by Tony Parsons
Published by Penguin Random House. Reviewed by Caitlin Cherry.
10:45 The Reading: 'Touchstones' by James McNeish
We continue the memoir of James McNeish, about the people in his life who shaped his perspective: "a gallery of people – rebels, outsiders, romantics, enlightened misfits and illiterates – who have touched me in life." (Part 12 of 15, RNZ).
11:05 Business commentator Rod Oram
Rod Oram  discusses the budget deficit; Vector signing up to install Tesla's batteries in houses; and the new controlling shareholder at Mediaworks.
11:30 Demographer Paul Spoonley
Demographer, Paul Spoonly of Massey University discusses what record immigration levels mean for New Zealand. Professor Spoonley is Pro Vice-Chancellor of the College of Humanities and Social Sciences at Massey University.
11:45 Media commentator Gavin Ellis
Gavin speaks to us from Dunedin and will be discussing the Otago Daily Times and why it is holding its own. Also, the  State of the Media Report 2015 is out and confirms the rapid shift to mobile delivery. And what is an invisible paywall? Gavin Ellis is a media commentator and former editor of the New Zealand Herald. He can be contacted on gavin.ellis@xtra.co.nz.