Nine To Noon for Wednesday 29 April 2015
09:05 Fears for Nepal's remote communities after quake
Matt Darvas from World Vision, who is in Gorkha, Nepal.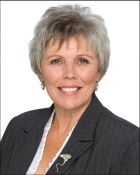 09:30 Thirty percent pensioner unit rent rise in Whangarei
The Whangarei District Council has announced an up to 30 percent rent rise for elderly in its 164 Whangarei pensioner flats. 
Tenants are concerned they won't be able to afford the increase and are disappointed at a lack of consultation. Kathryn speaks to Sheryl Mai, the Whangarei District Mayor; and Sandy Stavert and Ted Winsborough who are two council tenants affected by the increase.
09:45 Australia correspondent, Karen Middleton
The execution of two Australian drug smugglers in Indonesia.
10:05 Australian journalist and broadcaster Ramona Koval
Ramona Koval's book on the search for her biological father starts with her musing on why the man she'd known as her Dad, wasn't already dead. Her parents were Jewish Holocaust survivors from Poland who had settled in Melbourne a few years after the end of World War 2. But their relationship was an uneasy one. Some years after her mother's early death in her late 40s, Ramona, a journalist and broadcaster, began following up the clues that her parentage wasn't as straightforward as it seemed.
That journey, described in Bloodhound took her to the heart of her family's experience in Poland and their connection to the atrocities of the Holocaust as she tried to find out more about people those who were no longer around to share their secrets with her.
10:35 Book review: 'The Hiding Places' by Catherine Robertson
Published by Random House. Reviewed by Harry Ricketts.
10:45 The Reading: 'Touchstones' by James McNeish
We continue the memoir of James McNeish, about the people in his life who shaped his perspective: "a gallery of people – rebels, outsiders, romantics, enlightened misfits and illiterates – who have touched me in life." (Part 8 of 15, RNZ).
11:05 Marty Duda's artist of the week: My Morning Jacket
My Morning Jacket was formed in the late 1990s in Lexington Kentucky by Jim James. Initially, the band's sound was defined by James' echo-laden vocals and the group's sonic connection to Neil Young and Crazy Horse. After a few lineup changes My Morning Jacket has gelled into a more eclectic unit mixing elements of folk, psychedelia, indie-pop and even funk. They have also become a respected live act as anyone who saw them at the 2009 Big Day Out will attest. The band releases their new album, 'The Waterfall', this Friday.
Tracks:
1. Heartbreakin' Man – My Morning Jacket taken from 1999 album, "The Tennessee Fire" (Darla)
2  Wordless Chorus  – My Morning Jacket taken from 2005 album, "Z" (ATO)
3. I'm Amazed – My Morning Jacket taken from 2008 album, "Evil Urges" (Spunk)
4. Get The Point – My Morning Jacket taken from the 2015 album, "The Waterfall" (Capitol)
11:30 Law commentator, Simon Jefferson QC on Trusts
Legal Commentator Simon Jefferson QC has almost 30 years experience practising family law; he is a former Executive member of the Family Law Section of the Law Society, a Fellow of the International Academy of Matrimonial Lawyers and member of the Bar Association.
He discusses the increasing use of trusts and a recent High Court case in which a family trust was challenged.
11:45 Science Commentator, Siouxsie Wiles
Siouxsie Wiles discusses why bees are more attracted to nectar containing pesticides and a tiny shark which has been spotted for the second time ever off the coast of the United States.