Nine To Noon for Wednesday 22 April 2015
09:05 News and current affairs
09:20 What's standing in the way of new energy and money-saving technologies being taken up
New technologies such as LED lighting and solar panels are meant to be making electricity cheaper and reducing reliance on traditional electricity markets.
But Nine to Noon recently highlighted the case of Wellington City Council's plan for installing LED streetlights to save electricity costs, which is being hampered by the local lines company saying it would change its charging formula to recoup any money lost.
Wellington Electricity's chief executive, Carl Hansen, referred to new technology "marching across the hillside looking at eating your lunch of the table". And there's been outrage after Meridian and Contact Energy slashed the price it pays for solar energy coming off its customers' houses. So what the future of new technologies being able to put a dent in consumers' power bills and is the industry playing fair?
09:45 Australia correspondent Peter Munro
10:05 Stephanie Johnson
Stephanie Johnson is an award-winning novelist, poet, playwright and co-founder of the Auckland Writers and Readers Festival. She's published eight novels, and is a past winner of the Montana Book Award for The Shag Incident. She's also won the Katherine Mansfield Fellowship in Menton, and the Bruce Mason Memorial Playwright's Award. She has held the University of Auckland writers' residency and several of her novels have been long-listed for the Impac Awards in Dublin. Her latest novel The Writers' Festival is an entertaining look at the publishing industry and the politics and human comedy behind writers' festivals. It follows on from her last book, The Writing Class, which she describes as a novel about writing.
10:35 Book review: 'Life in a Cold Climate' by Laura Thompson
Published by Head of Zeus. Reviewed by Lisa Finucane.
10:45 The Reading: The Godley Letters
Correspondence between Major General Godley and Lady Louisa Godley May to August 1915. Edited and arranged by Jane Tolerton. Read by Ginette McDonald and Sam Neill (8 of 10, RNZ).
11:05 Marty Duda's artist of the week: Peter Frampton
Peter Frampton became a household name when his double album, 'Frampton Comes Alive' was released at the beginning of 1976, becoming the biggest selling album of that year. But while to many, he seemed like an over-night sensation, Peter Frampton had, in fact been making music for a decade first as a British pop idol with The Herd, then as a rough and ready blues rocker with Humble Pie. Frampton's career seemed to disappear as quickly as it exploded and by the end of the 70s he was all but forgotten. But the veteran rocker continued to release new music and tour… teaming up in the 80s with his old schoolmate David Bowie during his Glass Spider tour. Peter Frampton turns 65 years old this Wednesday.
1. I Don't Want Our Loving To Die – The Herd taken from 1968 single (Fontana)
2  Shine On  – Humble Pie taken from 1971 album, "Rock On" (A&M)
3. Baby (Somethin's Happening) – Peter Frampton taken from 1974 album, "Something's Happening" (A&M)
4. Show Me The Way – Peter Frampton taken from the 1976 album, "Frampton Comes Alive" (A&M)
11:30 Employment Law with Andrew Scott Howman
11:45 Arts commentator Courtney Johnston
Is painting getting bluer? And a group exhibition in Wellington uses objects to talk about memory, collecting and loss.
Gallery: Art with Courtney Johnston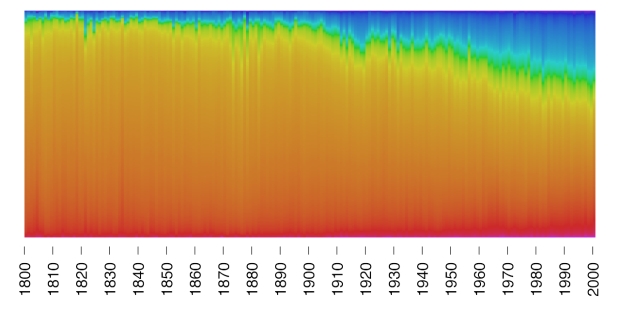 Links: