Nine To Noon for Tuesday 21 April 2015
09:05 How ISIS radicalises young people around the world
A 14-year-old British boy has been arrested on suspicion of involvement in preparing an act of terrorism. The case is linked to the arrest of five teenagers in Melbourne over alleged plans to target Anzac Day commemorations.
It follows revelations yesterday by New Zealand woman, Karolina Dam, who lives in Denmark, who discovered her 18-year-old son, Lukas had likely been killed in Syria after joining Islamic State.
Jolene Jerard is based at the International Centre for Political Violence and Terrorism Research  at Nanyang Technological University in Singapore. She will be visiting New Zealand next month to deliver the keynote speech at the Customs Brokers and Freight Forwarders Federation conference.
09:20 Connecting rural New Zealand - the need for better broadband
The government is putting an additional 100 million dollars into expanding the broadband into rural areas, as well as 50 million dollars to improve mobile coverage in black spot areas along main highways and popular tourist destinations. Which areas are currently missing out on fast broadband and mobile coverage, and what impact is this having? Michelle Thompson is Chief Executive of the Rural Health Alliance and Craig Young is the Chief Executive of the Telecommunications Users Association. They've joined forced to take the pulse of rural connectivity needs and will run a symposium on the issue next month.
09:45 US Correspondent Susan Milligan
Susan Milligan is a Contributing Editor to US News and World Report, former White House and National Political Correspondent for the Boston Globe and teaches media at Boston University's DC.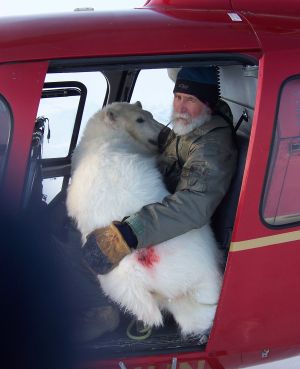 10:05 Lessons for human health from animals
Professor Hank Harlow is a zoologist and animal physiologist whose research looks at lessons for human health learned from animals. He spent twenty years as the Director of the University of Wyoming's National Park Research Centre. In the course of his research he has literally crawled into a den of sleeping bears, studying how the animals adapt to survive extreme cold. This hibernation research is being used by NASA to explore how astronauts could preserve muscles during space travel, but also has applications for coma or long term bed rest patients. He's also studied muscle performance by free ranging Komodo dragons in Indonesia and hibernating ground squirrels in the rocky mountains. Professor Harlow says black bears in particular are a tremendous model for biomimicry, and could also shed light on human obesity, cardiovascular disease, kidney failure, bone loss and memory loss.
Gallery: Hank Harlow
10:30 Book review: 'Blood on Snow' by Jo Nesbo
Published by Harvill Secker. Reviewed by Ralph McAllister.
10:45 The Reading: The Godley Letters
Correspondence between Major General Godley and Lady Louisa Godley May to August 1915. Edited and arranged by Jane Tolerton. Read by Ginette McDonald and Sam Neill (7 of 10, RNZ).
11:05 Business commentator Rod Oram
11:30 Maurice Clark - Developer
Maurice Clark is an engineer who has been involved with redeveloping some of Wellington's most historically important buildings.
11:45 Media commentator Gavin Ellis
Gavin Ellis discusses Fairfax's photographic archive disaster, business publication NBR's foray into online radio and how a minor domestic dispute involving a cricket star appeared on the front page of the Herald on Sunday. Gavin Ellis is a media commentator and former editor of the New Zealand Herald and can be contacted at gavin.ellis@xtra.co.nz
Music played in this show
Artist: Cynthia Richards
Song: Come Go With Me
Composer: Banks / Jackson / Hampton
Album: n/a
Label: Trojan
Broadcast time: 09:10