Nine To Noon for Friday 27 March 2015
09:05 Police target 1080 activists after contamination threat
Four months after a threat was made to poison infant formula with 1080, police have been targeting anti-1080 activists. Several in the Golden Bay area have been questioned in the last week including Takaka teashop owner Rolf Kleine and environmental scientist and anti 1080 activist, Rebecca Reider. Police Deputy Commissioner Mike Clements responds.
09:20 Regional mayors want more help from Air NZ
Air New Zealand's exit from some unprofitable regional routes is getting closer, but will the national carrier cooperate with smaller airlines trying to fill the void? We speak with Taupo mayor David Trewavas about concerns within his region.
We also speak with Rod Drury, the founder and CEO of accounting software firm Xero, who says flights to and from his home in Hawkes Bay are too expensive and too infrequent.
09:45 Asia correspondent, Jamil Anderlini
The decision by the UK to join China's Asia Infrastructure Investment Bank has prompted many other European countries to sign up, despite fierce US opposition.
Our Asia correspondent, Jamil Anderlini says the UK had failed to tell many of its G7 colleagues of the decision.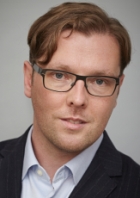 10:05 British journalist and author Damian Barr
Damian Barr's first book Get it Together: A Guide to Surviving your Quarterlife Crisis. He interviewed 200 people in their twenties, showing that for most, their attitudes to work were their main source of anxiety. He followed that up with his memoir, Maggie and Me about growing up gay in Thatcher's Britain. Damian Barr is coming to New Zealand for the Dunedin Writers Festival and the Auckland Writers Festival.
Image © Jonathan Ring
10:30 Book review: Children's Books with John McIntyre
Don't leave childhood without these true classic picture books:
Each Peach Pear Plum by Janet and Allan Ahlberg. Published by Puffin, ISBN 9780-140-50919-9
Peepo by Janet and Allan Ahlberg. Published by Puffin, ISBN 978-0-141-33741-8
Slinky Malinki by Lynley Dodd. Published by Puffin, ISBN 978-0-140-54439-8 
The Nickle Nackle Tree by Lynley Dodd. Published by Puffin, ISBN 978-0-141-50130-7
Summery Saturday Morning by Margaret Mahy and Selina Young. Published by Puffin, ISBN 978-014350452-8
10:45 The Reading: 'The Dwarf Who Moved' by Peter Williams QC
Observations and anecdotes from the life of New Zealand's pre-eminent criminal defence lawyer. (Part 4 of 8, RNZ).
11:05 Music with Grant Smithies
11:30 Sports commentator Brendan Telfer
Brendan Telfer discusses the Cricket World Cup final this Sunday.
11:45 The week that was with James Elliott and Michele A'Court
Music played in this show

Jeremy Taylor's selection:
Artist: @Peace
Song: Gravity
Comp: Scott/ Tuiasau/ Haru
Album: @Peace and the Plutonian Noise Symphony
Label: Young, Gifted and Broke
Artist: Kimbra
Song: 90s Music
Comp: Johnson/ Foster/ Martin/ McQuinn/ Morris.
Album: The Golden Echo
Label: Warners
Artist: Delaney Davidson
Song: Poor White Trash
Comp: Davidson
Album: Swim Down Low
Label: Inside Outside
Artist: Electric Wire Hustle
Song: By and Bye
Comp: TK/ Ninh
Album: Love Can Prevail
Label: OkayPlayer