Nine To Noon for Thursday 26 March 2015
09:05 Group opposed to Auckland wharf expansion plans to seek judicial review
Dr Ken Palmer; Associate professor in Environmental Law at the University of Auckland; Matt Ball, Ports of Auckland Head of Communications; and Chris Darby, Associate professor in Environmental Law at the University of Auckland.
09:30 Unlimited broadband plans
Many Internet Service Providers are now offering unlimited broadband plans - along with television streaming, voice over internet telecommunications and mobile phone package deals. Does this mean consumers no longer need a home phone, or even terrestrial television? Bill Bennett is a technology journalist.
09:45 UK Correspondent, Dame Ann Leslie
Dame Ann Leslie reports on politicians posing in their kitchens and the sacking of Jeremy Clarkson.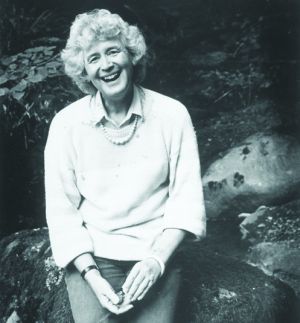 10:05 88-year-old Welsh writer Jan Morris
Welsh writer Jan Morris has had an incredibly long and illustrious career, and a fascinating, eventful life. Now 88, and the author of more than forty books on travel and history, she lived the first 46 years of her life as James Morris. She has said she always believed herself to have been born into the wrong body.
As James, she began her career in journalism, travelling to Mt Everest in 1953 with Ed Hillary and Tenzing Norga; becoming the first to get the news of the successful climb to the world using a coded message.
She married Elizabeth Tuckniss and the couple had five children, before she underwent gender reassignment surgery in Morroco in 1972. She and Elizabeth were then forced to divorce because the law did not permit them to live as married women. The couple are still together, entering a civil partnership in 2008.
Jan Morris's latest book - which she says is her last - is Ciao, Carpaccio!
Photo by David Hurn
10:30 Book review: 'So You've Been Publicly Shamed' by Jon Ronson
Published by Macmillan. Reviewed by Gyles Beckford.
10:45 The Reading: 'The Dwarf Who Moved' by Peter Williams QC
Observations and anecdotes from the life of New Zealand's pre-eminent criminal defence lawyer. (Part 3 of 8, RNZ)
11:05 New technology with Sarah Putt
Sarah Putt discusses sexism in Silicon Valley; Taylor Swift buys porn domains; and 2degrees buys ISP Snap.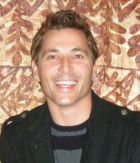 11:25 The three best and worst ways to modify a child's behavior
How do you get your child to change the way they behave? Nathan Mikaere-Wallis is the Director of X-Factor Education, and discusses what the research tells us are the best and worst ways to go about this.
He's formerly a board member of the Brainwave Trust, and has been a lecturer at the Christchurch College of Education, lecturing in human development, brain development, language and communication, risk and resilience.
11:45 Film review with Dan Slevin             
Dan Slevin reviews The Salt of the Earth, Unfinished Business, and gives his picks for the French Film Festival.