Nine To Noon for Friday 6 March 2015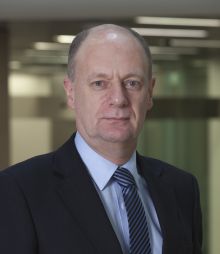 09:05 One year anniversary of the disappearance of MH370
The head of the Australian agency leading the search explains why he's cautiously optimistic they'll find the aircraft debris on the sea floor.
It's one year ago this Sunday since Malaysian airlines flight MH370 disappeared without a trace, carrying 239 passengers and crew. The Boeing 777 was on a flight from Kuala Lumpur to Beijing when it vanished, starting a massive search in the Indian Ocean, first for surface debris, then a far more in-depth search involving planes, radar and mapping of the seabed. In October, a painstaking deep sea search of a priority area of the seafloor began, and so far over 40% has been covered. Australia, China and Malaysia are now discussing whether to call off the search and a decision could be made within weeks. The head of the search is Martin Dolan, Chief Commissioner of the Australian Transportation Safety Board, who still feels cautious optimism.
09:20 Will new road safety measures for South Island roads be enough?
The government has announced plans to improve safety on major tourism roads in Otago, Southland and on the West Coast.
Jim Harland, Transport Agency's Southern regional director; Gary Kircher, Mayor of the Waitaki District Council; and Belinda Sellars is the lawyer for the French tourist Yoan Mazerat who was sentenced yesterday on three charges of dangerous driving causing injury.
09:45 Pacific correspondent Mike Field
10:05 India's rape culture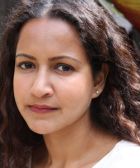 In her latest book, 13 Men, award-winning Indian-born journalist and author, Sonia Faleiro investigates one of her country's high profile rape cases, in which it was alleged a 20-year-old was gang raped under orders of the village council for falling in love with an outsider. Sonia Faleiro travelled to the isolated village in West Bengal and interviewed the victim as well as local villagers and the village council and found the media coverage of the story had been in many cases wrong, and the issues were far more complex than many realised.
Sonia Faleiro has previously delved into the murky world of Bombay's dance bars and has written for Vogue India, India Today and the New York Times. She a co-founder of Deca, a global journalists cooperative that creates long-form stories to read on mobile devices.
10:35 Book review: 'This Changes Everything: Capitalism versus the Climate' by Naomi Klein
Published by Allen Lane. Reviewed by Tilly Lloyd.
10:45 The Reading: 'The Families' by Vincent O'Sullivan
The title story from Vincent O'Sullivan's recent short story collection, The Families, published by Victoria University Press. Read by Jessica Robinson. (Part 3 of 3, RNZ)
11:05 New Music with Jeremy Taylor
Jeremy Taylor checks out the new collaborative set from the Thompson family, a fine career retrospective of the late Rowland S Howard, plus a new EP from former Opensouls singer Tyra Hammond.
11:30 Sports commentator Brendan Telfer
11:45 The week that was
Comedians Te Radar and Pinky Agnew poke fun at the week that was.
Music played in this show
Artist: Jose Gonzalez
Song: Leaf Off/The Cave
Composer: Gonzalez
Album: Vistages and Claws
Label: Shock
Time: 11:45
Jeremy Taylor's music selection:
Artist: Thompson
Song: Careful, Track 3
Comp: Kami Thompson/ James Walbourne
Album: Family
Label: Fantasy/ Universal
Song: Family, Track 1
Comp: Teddy Thompson
Album: Family
Label: Fantasy/ Universal
Artist: Rowland S. Howard
Song: Shivers, Track 1, disc 1
Comp: Howard
Album: Six Strings That Drew Blood
Label: Liberation/ Mushroom
Artist: Rowland S Howard/ Lydia Lunch
Song: Some Velvet Morning, Track 8, disc 1
Comp: Lee Hazlewood
Album: Six Strings That Drew Blood
Label: Liberation/ Mushroom
Artist: Tyra Hammond
Song: So Good At Being In Trouble, Track 1
Comp: Ruban Nielsen
Album: Break The Chains EP
Label: FTC Records