Nine To Noon for Monday 9 March 2015
09:05 Recreational fishers urge action on massive in-shore fish stock decline
New Zealand Angling and Casting Association, Legasea Hawkes Bay, Hawkes Bay sportsfishing club and the Pania Surfcasting club have been gathering data on their catches in Hawkes Bay for the past 8 years. They say this shows declines in snapper of around 70 percent over that time, a 77 percent decline in groper, and a 96 percent drop in gurnard catches.
Jim Yeoman is the president of the New Zealand Angling and Casting Association; and Glenn Simmons is a research fellow at the University of Auckland business school - he specialises in the Seafood Industry.
09:30 Lawyer for Australian Bali 9 drug smugglers on new appeal
The two Australian men awaiting the death penalty for drug smuggling in Bali have earned a short reprieve, as the Indonesian government agrees to let their legal appeal run its course. But Andrew Chan and Myuran Sukumaran, who are among the so-called Bali Nine drug smugglers, still face the death penalty, possibly within days. They were arrested in 2006 after organising the smuggling of more than eight kilograms of heroin from Bali to Australia. The Australians were transported last week Bali's Kerobokan prison to a Java  prison island, where they're due to face a firing squad. They're now awaiting news about the timing of their executions, for which they have to be given 72 hours notice. But first, their appeal to the Jakarta Administrative Court has been confirmed, and set to take place on Thursday, after Indonesia's Attorney-General appeared to say the executions of the Australians and eight other drug criminals would be postponed until all current legal appeals were dealt with. Michael O'Connell SC is one of a team of lawyers that have been assisting Andrew Chan and Myuran Sukumaran since 2007.
09:45 Europe Correspondent Seamus Kearney
Seamus Kearney has the latest on the  murder of Russian opposition activist Boris Nemtsov.
10:05 Finding the mental toughness to cope with cancer
Wellington couple Kevin Norquay and Karen Nimmo were an ordinary family, loving life. Kevin, a journalist, family man and golf fanatic, thought the pain in his back was a slipped disc. It was Stage Four cancer.
His wife, Karen, a clinical psychologist,has written a book about the mental and emotional impact of the shock diagnosis and subsequent gruelling treatment on Kevin and the whole family.
Fish Pie is Worse Than Cancer describes how they and their two daughters developed a game-plan for coping with cancer and keeping the mental ghosts at bay. 
10:35 Book review: 'Trigger Warning' by Neil Gaiman
Published by Headlin. Reviewed by Charlotte Graham
10:45 The Reading: 'Keeping an Eye' by Vincent O'Sullivan
A story from Vincent O'Sullivan's recent short story collection, The Families, published by Victoria University Press. (Part 1 of 2, RNZ)
11:05 Political commentators Matthew Hooton and Mike Williams
11:30 Yael Shochat on the art of brunch Mediterranean style
Brunch Mediterranean-style with Yael Shochat from Auckland restaurant Ima. We'll run some Arab and Israeli recipes for Shakshuka, Borekas and Falafel. Yael Shochat arrived  in New Zealand 17 years ago from Israel and after missing the food from home, she went into the hospitality industry, opening Ima's in Auckland, She has a restaurant and a newly opened deli in Fort Street. Ima means mother in Hebrew.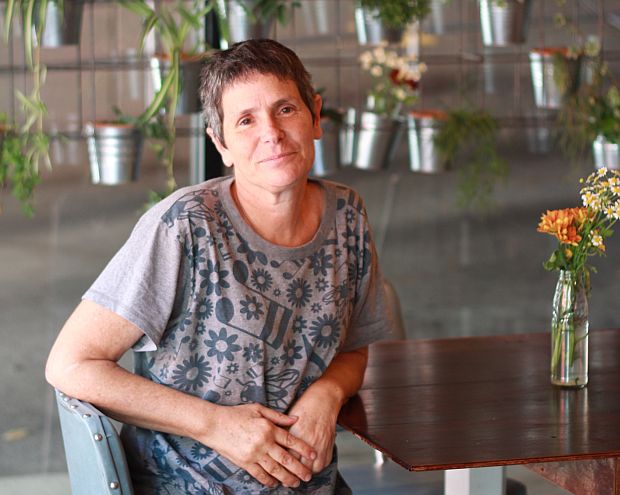 Image courtesy Dish Magazine
11:45 Off the beaten track with Kennedy Warne
Gallery: A sense of place
Music played in this show
Artist: Curtis Harding
Song: Keep on Shining
Composer: Harding
Album: Soul Power
Label: Anti – Uncut 201502
Time: 09:45
Artist: C W Stoneking
Song: How Long
Composer: Stoneking
Album: Gon' Boogaloo
Label: CAROLINE PROMO
Time: 11:30