Nine To Noon for Thursday 5 March 2015
09:05 Is New Zealand spying our Pacific neighbours?
Dr Steven Ratuva is a Fijian academic, and the director of Macmillan Brown Centre for Pacific Studies at the University of Canterbury; and Mike Field is Nine to Noon's Pacific correspondent.
09:30 Are we heading towards a cashless society? 
The head of the Australian National University's School of Economics, Professor Rabee Tourkey believes physical cash will be phased out within a decade. He says it will likely be replaced by a government issued digital currency, similar to bitcoin, but fully centralised.
09:45 UK correspondent Kate Adie
UK correspondent Kate Adie discusses the identification of Islamic State's Jihadi John, as well as a report into the Oxford child abuse case which highlights the indifferent attitude of authorities.
10:05 The women of Bletchley Park: WW2 Codebreakers
The story of World War Two code breaker Alan Turing has just been told in the film The Imitation Game. But what the film misses, is the story of the thousands of women who also worked at Bletchley Park – the hub of Britain's most secret organisation, where German, Japanese and Italian encrypted messages were deciphered.
Six thousand women worked at Bletchley Park during the war, many of them operating the code-cracking machines developed there. They were forbidden to talk about their war work, and many went for decades without speaking of it.
Charlotte Webb was one of them. Now 91, she speaks with Kathryn Ryan about her years working at Bletchley Park, along with historian Tessa Dunlop, who's written a new book The Bletchley Girls. War, secrecy, love and loss: the women of Bletchley Park tell their story.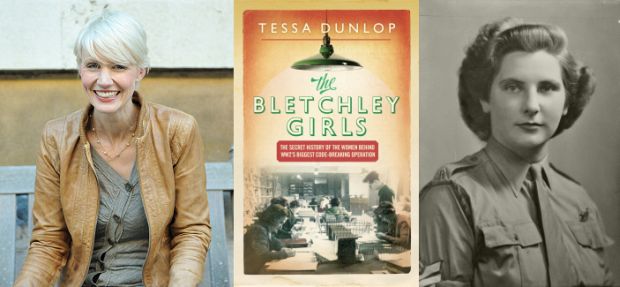 10:30 Book review: 'Blood, Wine and Chocolate' by Julie Thomas 
Published by HarperCollins NZ. Reviewed by Rae McGregor.
10:45 The Reading: 'The Families' by Vincent O'Sullivan
The title story from Vincent O'Sullivan's recent short story collection, The Families, published by Victoria University Press. Read by Jessica Robinson. (Part 2 of 3, RNZ)
11:05 New Technology with Paul Matthews   
Paul Matthews talks about digital technology in the school curriculum and how computing is taught.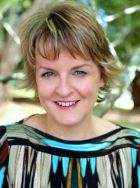 11:30 Setting kids up to avoid financial disasters as adults
Money coach Sarah McMurray discusses how to set your kids up to avoid financial disasters as adults, careers, study and money management.
11:45 TV Reviewer, Lara Strongman
Lara Strongman critiques Fortitude, a crime drama set in the Arctic as well as the Christchurch quake documentary The Day That Changed My Life.
Music played in this show
Artist: Louis Armstrong
Song: You're the Top
Composer: Porter
Album:
Label: Verve
Time: 09:10
Artist: The Phoenix Foundation
Song: Flock of Hearts
Composer: The Phoenix Foundation
Album: Buffalo (2010)
Label: EMI
Time: 09:30
Artist: Emiliana Torrini
Song: Big Jumps
Composer: Torrini
Album: Me and Armini
Label: Rough Trade
Time: 10:06
Artist: Che Fu  
Song: Fade Away
Composer: Che Ness
Album:
Label: Sony
Time: 11:22