Nine To Noon for Monday 16 February 2015
09:05 Have warnings over palliative care workforce been heeded?
A warning about a dire shortage of palliative care specialists around the country which is only going to get worse. Dr Jonathan Adler is a member of the Palliative Medicine Training and Coordination Committee and Clinical Leader of the Wellington Regional Hospital Palliative Care Service.
09:20 Education and charity sector worry about cost of police checks
Schools and charitable organisations say that a proposed law which would see them pay for police checks could cost them thousands of dollars a year, leaving them to choose between footing the bill or not having volunteers checked.
Peter Reynolds, Chief Executive of the Early Childhood Council; and Helga Sonier Engagment and Communications advisor for the Blind Foundation.
09:45 South America correspondent Joel Richards
10:05 From Northland dairy farmer's wife to international wildlife photographer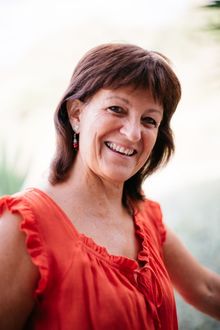 Robyn Preston has gone from being a Northland dairy farmer's wife to  an international wildlife photographer. She spent her childhood on a dairy farm near Dargavlle, later married a farmer and never travelled far from home right into adulthood - let alone leave the country. She says she was so timid that driving to Whangarei was too daunting...
But now aged 59 and with her children grown up - she's seeing the world through the lens of a camera. She spends several months each year in Africa taking pictures of wildlife, and selling her photos to an international agency.
Gallery: Robyn E. Preston's wildlife photography
10:25 Book Review: Black Light by K A Bedford
Reviewed by David Hill. Published by Penguin NZ.
10:45 The Reading: Swimming In The Dark by Paddy Richardson
A young teacher's quiet life in Central Otago is thrown into chaos that recalls the dangers of East Germany life under the feared Stasi. Told by Michele Amas (Part 6 of 12).
11:05 Politics with Matthew Hooton and Mike Williams
11:30 World cheese authority Juliet Harbutt on NZ artisan cheeses
Juliet Harbutt is an authority on cheese and loves to pass her knowledge onto others. She is currently in New Zealand visiting artisan cheesemakers and doing some public engagements. She is an ex pat New Zealander who has lived in the UK for 30 years and set up a very successful cheese shop in London.
Juliet Harbutt runs cheese tasting classes, lectures and writes extensively about cheese, including authoring a number of books.
She has consulted for several major British supermarkets and also run deli counter staff through their paces, so that the actually have some background in the product they are selling.
11:45 Urbanist Tommy Honey - a conference, some architects and a lot of innovation
Links:
Music played in this show
Artist: James Hunter|
Song: Chicken Switch
Composer: Hunter
Album: Minute By Minute
Label: Fantasy
Time: 09:30
Artist: The Shins
Song: Simple Song
Composer: Mercer
Album: Port of Morrow
Label: Columbia
Time: 10:35
Artist: She & Him
Song: Gonna Get Along Without You Now
Composer: Kellem
Album: Volume 2
Label: Spunk
Time: 11:30