Nine To Noon for Friday 13 February 2015
09:05 Wellington City Council plans to install parking sensors
Deputy Mayor of Wellington Justin Lester discusses plans to roll out smart parks in the capital city which would allow parking wardens to zero in on overstayers.
09:15 Government considers new sunbed rules - would a ban be better?
As submissions close on the Health (Protection) Amendment Bill, cancer prevention groups say the proposed age limit for sunbed use doesn't go far enough. They're calling for a ban as has recently come into effect in Australia - as they say the current voluntary code of practice for sunbed operators isn't working.
Louise Reicher is a Palmerston North dermatologist, the clinical advisor for the Melanoma Foundation, and a member of the New Zealand Dermatological Society; Kirsty Ethynes is a sunbed operator on the Kapiti Coast, and spokesperson for the Indoor Tanning Association of New Zealand, which represents some operators and Jay Allen is a survivor of stage three Melanoma, and one of the people who was instrumental in the campaign to get sunbeds banned in Australia.
09:30 Crucial peace talks over Ukraine
Crucial peace talks over Ukraine ended with a ceasefire agreement including withdrawal of weaponry from the battle zone and prisoner and hostage exchanges. But will peace last and what of plans to allow some form of self-governance in rebel-held areas?
Top level peace talks in Minsk, Belarus over the ongoing fighting in Ukraine between government forces and Russian backed rebels.
Lucian Kim is a Berlin-based journalist who has covered the Ukraine conflict for Reuters, Slate, Newsweek, and BuzzFeed. He previously worked as a correspondent for Bloomberg News in Moscow and The Christian Science Monitor in Berlin.
09:45 Asia correspondent, Jamil Anderlini
News from the Asian region with our correspondent Financial Times Beijing Bureau chief, Jamil Anderlini.
10:05 UK horticultural designer, sensory gardens for people with dementia
Andrew Fisher Tomlin is a horticultural consultant and three times UK gardener of the year. One of his passions is designing sensory gardens. He says gardening is a powerful resource for the visually impaired, people who have had a stroke or have dementia and also for children with learning disabilities.
He is the founding director of Fisher Tomlin & Bowyer, an international design studio with private and public space commissions worldwide, with partnerships in Russia, Scandinavia, the Caribbean, New Zealand and Europe. He also provided horticultural advice on the 2012 London Olympics Athlete's Village and is the chairman of judges for the Chelsea Flower Show, and he was Wallpaper magazine's first horticultural editor. He is also the founding director of the London College of Garden Design.
Gallery: Garden design by Andrew Fisher Tomlin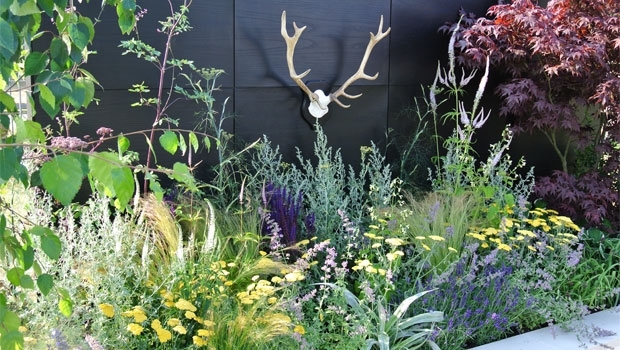 10:35 Book review: Children's Books with John McIntyre
Little Hoiho by Stephanie Thatcher, published by Scholastic (ISBN 978-1-77543-249-4)
Ethan The Incredible by Jacqui Simpson, published by Alcora Books (ISBN 978-0473-28129-8)
So Many Wonderfuls by Tina Matthews, published by Walker Books (ISBN 978-1-922077-31-6)
10:45 The Reading: Swimming In The Dark by Paddy Richardson
Told by Michele Amas (Part 5 of 12)
11:05 Music with Grant Smithies
looking at two very different indie pop records, from Glasgow's Belle and Sebastian and Dunedin's Ha The Unclear.
Girls In Peacetime Want To Dance is the ninth album from this much-loved indie pop band from Glasgow, and a good deal more robust and electronic than their reputation as fey bedsit poets might suggest…
Artist: Belle & Sebastian
Song: The Party Line
Song: The Cat With The Cream
Album: Girls In Peacetime Want To Dance
Label: Matador
Mostly recorded over a single week at the University of Otago's Albany Street Studios with Oli Wilson (a music lecturer at Otago Uni/ Chills' keyboardist), this sees this Dunedin band reach bold new heights of pop whimsy. They previously released a couple of on-line albums and singles under the name Brown (named after singer Michael Cathro's pet rat, Mr Brown).
Artist: Ha The Unclear
Song: Growing Mould
Song: Kosmonavt
Album: Bacterium, Look At Your Motor Go
Label: Self-released (Hatheunclear.com)    
11:30 Sports commentator Brendan Telfer
Brendan Telfer discusses Cricket World Cup fever.
11:45 The week that was
Comedians Te Radar and Irene Pink poke fun at the week that was.