Nine To Noon for Tuesday 10 February 2015
09:05 News and current affairs
09:30 Legal claim alleges quake insurers breached human rights
Steve Patterson is a Christchurch businessman taking a case to the OECD against New Zealand-based insurers and construction companies, alleging human rights abuses of Christchurch quake victims. The first of those claims has been accepted by the OECD, and a team of law students is currently preparing up to 30 other claims.
09:45 US correspondent Jack Hitt
10:05 Shakespeare & Company, Paris - one of the most famous bookstores in the world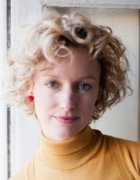 Sylvia Whitman inherited the bookstore Shakespeare & Company from her father George, a charming and loveable eccentric. It takes its name from the original bookstore started in Paris in 1919, by another American Sylvia Beach, which was frequented by writers such as Ernest Hemmingway, Gertrude Stein and the surrealist Man Ray. Under George Whitman Shakespeare & Company continued the same bohemian tradition of a having bookstore for writers and readers, which become a haunt for Beat Generation writers like Allen Ginsberg and William S Burrows. It's now run by his daughter Sylvia who is keeping the legacy alive, but developing 21st century innovations to ensure that it remains an important literary magnet. (Photo: Ola Rindal.)
10:30 Book Review: A Spool of Blue Thread by Anne Tyler
Reviewed by Louise O'Brien
10:45 The Reading: 'Swimming in the Dark' by Paddy Richardson
Serena, a 15-year-old Alexandra girl, is in deep trouble and needs help badly. A fast-paced story of three women and the meaning of courage (2 of 12, RNZ)
11:05 Business commentator Rod Oram
11:30 How to reduce obesity among Pacific youth
Dr Riz Firestone on taking a fresh approach to health interventions that she hopes will reduce obesity among Pacific people. Dr Firestone is a Pacific Health Research Fellow at Massey University.
11:45 Media commentator Gavin Ellis
Music played in this show
Artist: Unknown Mortal Orchestra
Song: Swim and Sleep (Like a Shark)
Composer: Neilson
Album: II
Label: Jagjaguwar
Time: 09:35
Artist: Reb Fountain
Song: 78
Composer: Fountain
Album: Holster
Label: Fountain
Time: 09:50
Artist: The Velvet Underground
Song: Sweet Jane
Composer: Lou Reed
Album: Loaded
Label: Warner
Time: 10:40
Artist: First Aid Kit
Song: My Silver Lining
Composer: J. Solderberg, K. Solderberg
Album: Stay Gold
Label: Columbia
Time: 11:25